Boston Marathon
Mark Wahlberg was filming at the Boston Marathon finish line this morning
He donned a Boston police uniform for Patriots' Day.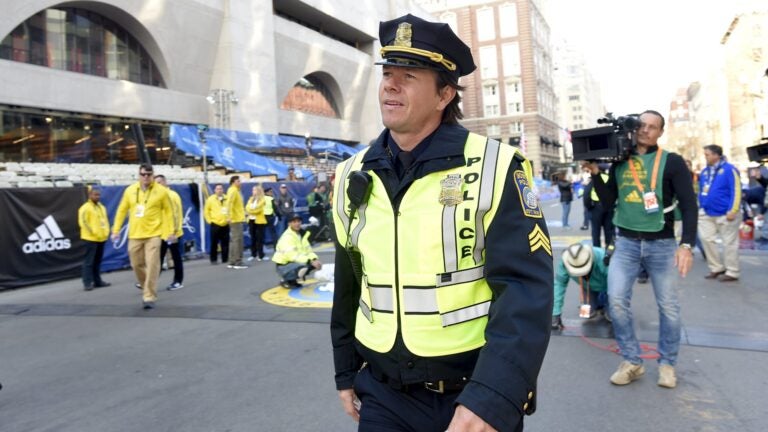 Mark Wahlberg was spotted at the Boston Marathon finish line Monday morning filming a scene for his upcoming movie Patriots' Day.
The Dorchester native was seen in Boston police gear on Boylston Street. Last month he posed in uniform with the Quincy Police Department after filming scenes with a SWAT team.
Patriots' Day chronicles the story of the 2013 Boston Marathon bombings. Wahlberg will star as a police officer who is central to the investigation, and the subsequent manhunt that shut down the city.
The actor previously said that he feels "huge pressure to get this right," and is committed to the project.
Patriot's Day is set to open in Boston, New York, and Los Angeles on December 21, 2016.
Update 4/18/16 5:24 p.m.: Wahlberg was once again spotted on Boylston Street in his Patriots Day costume around 3:45 p.m. on Monday afternoon.
Photos: Scenes from the 2016 Boston Marathon
[bdc-gallery id="691078″]