Boston Marathon
Firehouse blares music to pump up Boston Marathon runners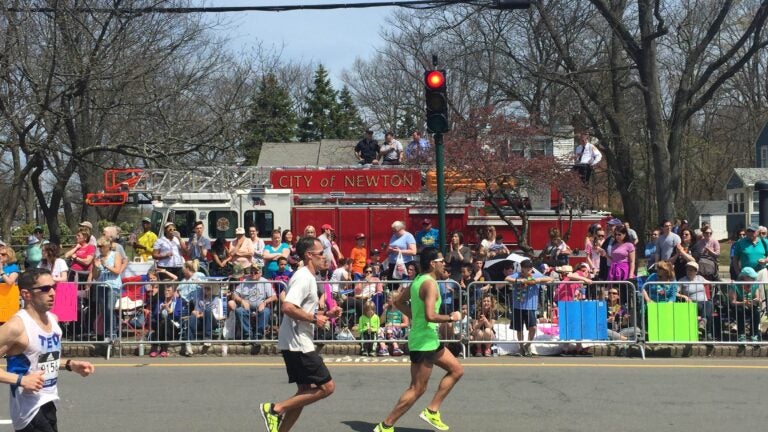 No sirens are blaring from Newton Fire Station 2 this Patriots' Day. Just "Sweet Caroline," "Born in the USA," and lots of Dropkick Murphys.
Situated at the corner of Washington Street and Commonwealth Avenue, the station is the unofficial welcome to the Newton hills as runners approach Mile 18. They know they have a struggle ahead of them.
John Kavanagh wants to pump those runners up for the climb. The 34-year-old Newton native provides the soundtrack to the first few minutes of that long climb.
"I get to play all that — I don't want to call it cheese …" he said from his perch just inside the station bay. "You work in the Patriots' Day, you work in Boston."
Kavanagh, who goes by DJ JK, is also entertaining the Newton firefighters working to raise money for the Newton Firefighters Children's Fund. The fund provides annual gifts to children of firefighters who have been killed across Massachusetts.
Bob Chagnon has never run the Marathon, but has spent his last 15 years as a Newton firefighter supporting his brothers and sisters who have. This year, there are 10 of them running.
"It's just a great day," he said.
Photos: Scenes from the 2016 Boston Marathon
[bdc-gallery id="691078″]