Boston Marathon
The start of the 2016 Boston Marathon was picture perfect
What a day for a run.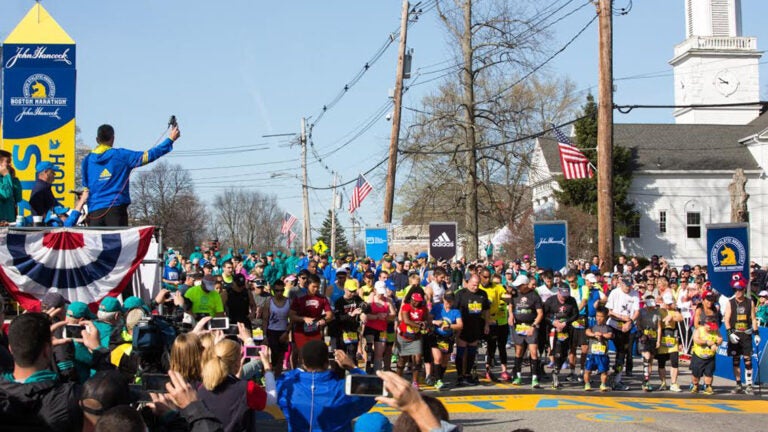 Hopkinton was beautiful Monday morning.
The scene at the starting line for the 120th Boston Marathon was exactly how you'd want it:  sunny, with little wind, and temperatures in the low 60s as runners from the mobility-impaired division began their 26.2-mile journey into Boston.
Photos: Scenes from the 2016 Boston Marathon
[bdc-gallery id="691078″]