Marathon
Tatyana McFadden wins fourth straight women's wheelchair race at Boston Marathon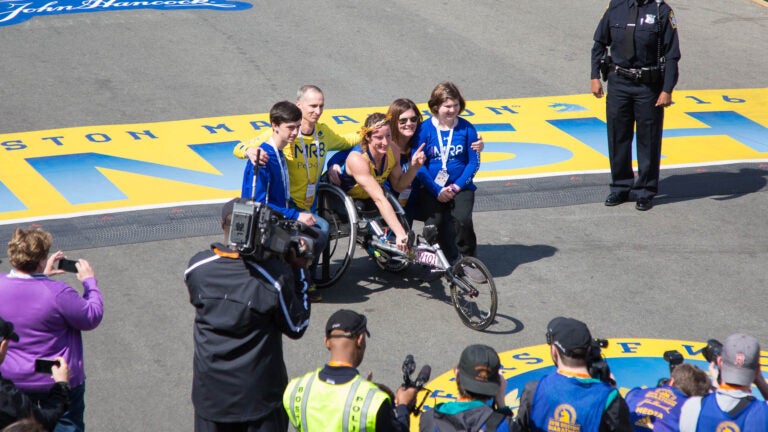 American Tatyana McFadden cruised to her fourth straight victory in the women's wheelchair race at the 2016 Boston Marathon, finishing in a time of 1 hour, 42 minutes, and 16 seconds.
McFadden led for much of the second half of the race, and finished without any competitors near her.
McFadden, 26, was born in the Soviet Union and lived in an orphanage during her early childhood. She was adopted by an American family and brought to Baltimore, and she later gained U.S. citizenship.
Tatyana McFadden cruises to a 4th straight women's wheelchair win at #BostonMarathon pic.twitter.com/n3CyNoDVxX

— Eric Levenson (@ejleven) April 18, 2016
Wearing a yellow MR8 shirt, McFadden ran on behalf of the Martin Richard Foundation, created in honor of the 8-year-old who was killed in the marathon bombings three years ago. After her victory, McFadden posed with the Richard family at the finish line.
More celebrating! Congrats to @TatyanaMcFadden posing with the Richard family @TeamMR8 #MarathonMoments #WBZ pic.twitter.com/ExAlIymWeV

— Jessi Miller Bradley (@JessiWBZ) April 18, 2016