Boston Marathon
Who was the last person to finish the 2016 Boston Marathon?
They may not have finished first, but they finished #BostonStrong.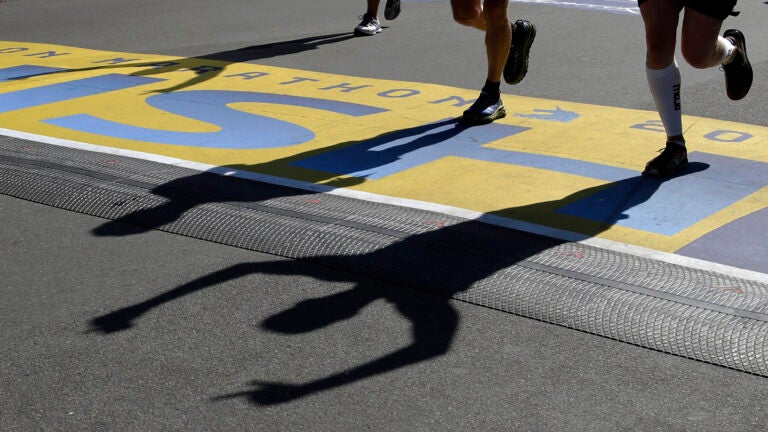 More than 26,000 people crossed the finish line of the Boston Marathon on Monday, but not every runner was greeted by a roaring crowd.
The last official finisher, according to the Boston Athletic Association, was Daryl Farler, a Tennessee native and double amputee who crossed the finish line at 5:15 p.m., having run an eight-hour-25-minute marathon. Farler lost both his legs after he contracted septic shock from an accident, according to Amputee Blade Runners, a nonprofit that provides running prosthetics.
The marathon's timing system remains in place for about six hours from when the last runner crosses the Hopkinton starting line, according to the BAA, so Farler's time was within that range to be officially recorded in their database.
But runners were still filing in after the athlete tracking system stopped. Boston Marathon bombing survivor Adrianne Haslet finished at 7:20 p.m. Haslet paused at the Boylston Street finish line before stepping across in with her prosthetic.
And according to NECN, 72-year-old Fran Drozdz of Arizona was the last to cross the finish line. Drozdz completed the marathon around 8:45 p.m., NECN reported, though there's no official information available on the BAA's website regarding her running time.
Drozdz qualified through the Dana-Farber Foundation to run with the Dana-Farber Marathon Challenge, which raises funds for to benefit the Claudia Adams Barr Program in Innovative Basic Cancer Research at the Institute. Both she and her husband are cancer survivors, Drozdz told her hometown newspaper. Drozdz has completed a marathon in every state and is now on her second run around the country.