Boston Marathon
This runner made it to the Boston Marathon finish line with some help from a police officer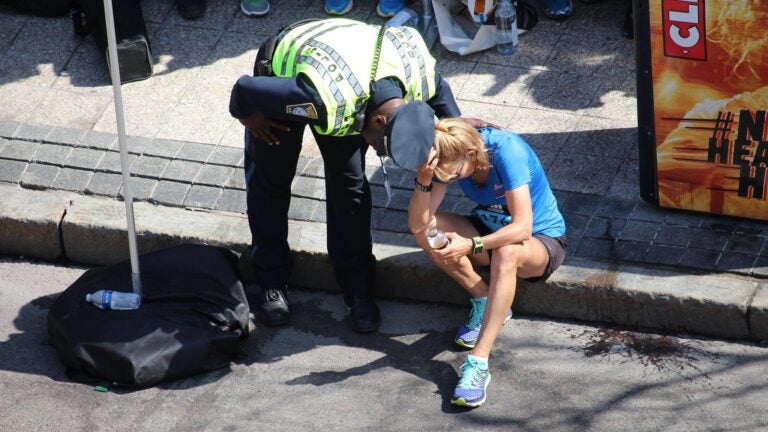 A Boston Marathon spectator captured the spirit of the race when he snapped several photos of a Boston police officer encouraging an exhausted runner to take the last steps and cross the finish line.
The spectator sent the photos to the Boston Police Department's Facebook page, saying he had watched the scene unfold from the the fifth floor of a building on Bolyston Street and wanted to share the moment with the public.
"I witnessed an act of kindness that I want people to know about," the spectator, who wished to remain anonymous, wrote. "When a runner could not continue, with only yards to go to the finish line, this officer stepped in. I do not know what he told her, but I know I was inspired."
The officer helped the woman open her bottle of water and encouraged her to stand up, the post said. After he tried to help her several times, she was on her feet, making her way to the finish line just a minute later.
"We want to say 'thank you' to this spectator for capturing and sharing this inspiring moment—one that displays what the spirit of the Boston Marathon is all about!" police wrote in the post.