Boston Marathon
The real dangers of running while female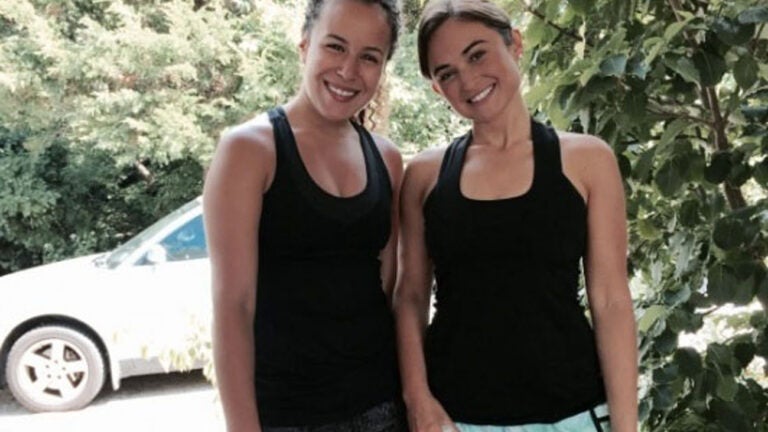 When does running the Boston Marathon become an act of defiance? For Ashley McNiff, it was when her best friend, Vanessa Marcotte, went out for a run and never came back.
Last August, Marcotte was murdered while running in rural Princeton. Her body was found in the woods off a two-lane road, a half-mile from her mother's home. Marcotte, 27, who worked for Google in New York City, grew up in Leominster and graduated from Boston University. She had been visiting family in Central Massachusetts.
McNiff and Marcotte had been best friends since the fourth grade, when McNiff was the new kid at school and Marcotte invited her to play hopscotch. They quickly became inseparable. They bonded over lip gloss, basketball, and trips to Cape Cod, and as they got older, it was yoga, cooking, and podcasts.
After college, McNiff and Marcotte roomed together in Brighton and motivated each other to head out for early-morning runs. And they always talked about doing a marathon together.
Now, McNiff is running the Boston Marathon because, she says, "I'm not going to let what happened dictate my life."
Read the complete story at BostonGlobe.com.
Don't have a Globe subscription? Boston.com readers get a 2-week free trial.