Boston Marathon
Boston Marathon retires Bib No. 261 in honor of Kathrine Switzer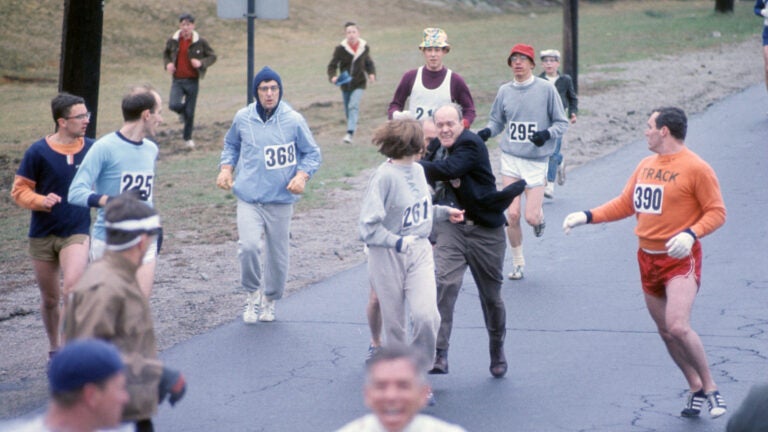 BOSTON (AP) — The Boston Marathon will retire Bib No. 261 in honor of Kathrine Switzer.
The Boston Athletic Association said Thursday it will no longer assign the number that Switzer wore in 1967 when she became the first woman to officially enter the race.
Switzer was given a number for the men's-only race in 1967 only because she used her initials — "K.V." — when she filled out her entry forms. A race official tried to push her off the course, tearing a corner from her bib.
Bobbi Gibb had completed the 26.2-mile course a year earlier, popping out of the bushes after she was denied an official bib.
Switzer is running again this year on the 50th anniversary of her landmark performance.
The race has only retired one other number in its 121-year history: No. 61 for the 61 races started by Johnny Kelley.