Boston Marathon
The Boston Marathon wasn't always held on a Monday
Initially, switching holiday dates met stern opposition.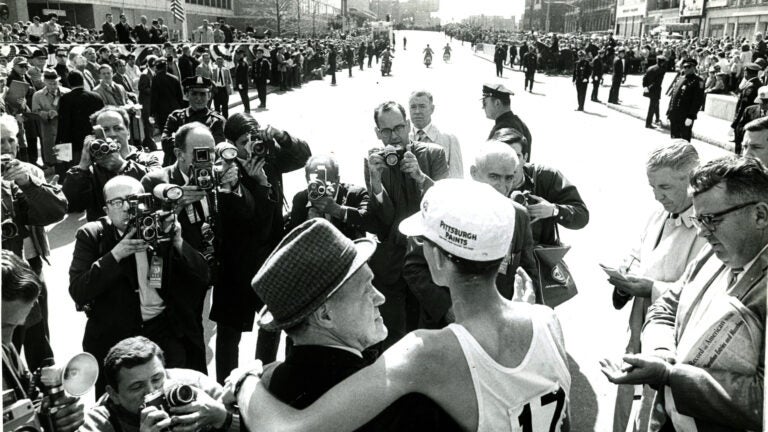 For Massachusetts residents—and thousands of runners around the world—the term "Marathon Monday" is synonymous with Boston's famous race. Still, for a majority of its history, the Boston Marathon wasn't wedded to its Monday tradition.
Prior to 1969, Patriots' Day fell on April 19, regardless of the day in the week (marking the actual anniversary of the battles of Lexington and Concord). And the marathon was—as it is today—held on Patriots' Day, unless it fell on Good Friday or a Sunday. So while the Boston Marathon did occur on a Monday 19 times between 1897-1968 (more than any other day of the week), it wasn't exclusively tied to it.
The reason why Patriots' Day was changed from the 19th to the third Monday in April was a larger effort made by Massachusetts (and later the Federal government) to make holidays more standardized and efficient for workers. Instead of celebrating in the middle of the week, several holidays were moved to Monday, creating a simpler three-day weekend.
It was a rare moment, as The Boston Globe's S.J. Micciche noted after Massachusetts Governor John A. Volpe signed the bill in 1968, when business and labor leaders were in agreement. Both groups supported the bill.
Not everyone was OK with the change, however. Veterans organizations were adamant in their opposition, as were various patriotic groups.
"We should have some absolute values in our society and respect for the historic past should be one of them," said Captain Thomas C. Stout of the Concord Minutemen Company in a Globe account in February 1968. "By celebrating the 200th anniversary of the battle at the old North Bridge on the closest Monday instead of the actual date we will justifiably be ridiculed by the rest of the nation."
Yet while certain groups continued to mark holidays like Patriots' Day on their traditional dates, the Boston Marathon embraced the new standard.
"We will hold the race on whatever date Patriots' Day is legally celebrated in Massachusetts," said longtime Boston race director Will Cloney after the bill was signed into law.
The last Boston Marathon—and Patriots' Day—not held on a Monday was in 1968 (as the new law didn't take effect until the following year). On a warm and sunny Friday afternoon, Connecticut native Ambrose "Amby" Burfoot beat a then-record field of 900 runners, finishing with a time of 2:22:17.
Photos: The Boston Marathon through the years
[bdc-gallery id="138482″]