Boston Marathon
American Jordan Hasay gets emotional remembering late mother after third-place Boston Marathon finish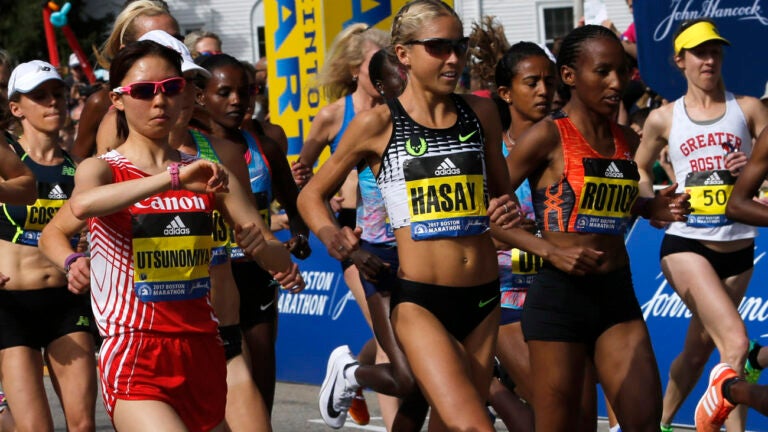 American Jordan Hasay was thinking of her late mother after her third-place finish in the 2017 Boston Marathon.
"My mom passed away really unexpectedly in November, so that's why it's very emotional for me," Hasay told CBS Boston's Steve Burton after finishing her first marathon in a time of 2 hours, 23 minutes. "But I know that a lot of people out there lost loved ones here and so that really just lifted me up, and I was thinking about all of them and I know that they were with us all in spirit and that my mom would be really proud."
Hasay's mother, Teresa, died at the age of 56.
"It's definitely for her," the 25-year-old from Oregon said of her race. "I love her so much. She'll always be with me."
Hassay's father, Joe, recently told Runner's World that his daughter "blossomed" after Teresa's death.
"It could have went both ways," he said. "It could have went left or it could have went right. And everything went right. I was concerned that she would take the negative course, but she didn't. She took the positive course. She has blossomed. Totally blossomed. It's just amazing to see that."
"She feels—when she's out there running, she feels her mom with her," Joe added. "It's hard to describe."
Hasay's 2:23:00 was the fastest debut marathon by an American woman by nearly three minutes.
"I think she'll be the next great [American] out here," fellow American and fourth-place finisher Desiree Linden said after the race.
https://twitter.com/bostonmarathon/status/854007688887508996