Boston Marathon
Boston Marathon runners get tailwind at start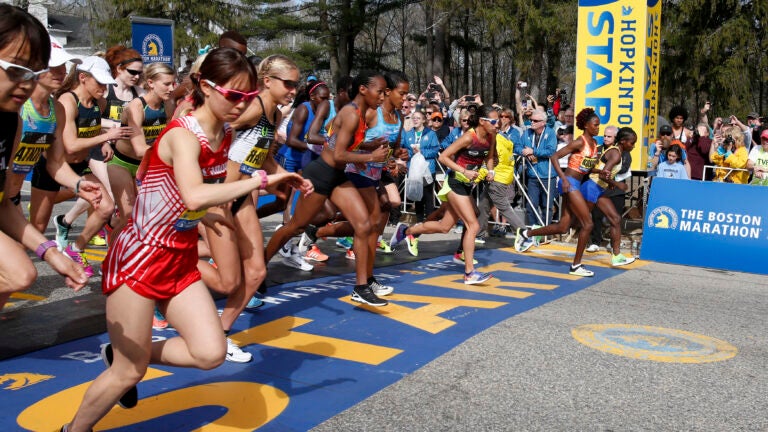 Runners in the Boston Marathon had high temperatures to deal with.
But they also got a strong tailwind that could help, too.
Temperatures hit 70 degrees under mostly sunny skies when the elite women left the start in Hopkinton. It was 69 and warming at the halfway point in Wellesley and expected to be up to 72 degrees by the time the runners reached the finish in Boston's Back Bay.
A tailwind of 13 mph gave the runners a push at the start on Monday. Gusts were expected of up to 30 mph.
A strong tailwind and cooler temperatures in 2011 helped Geoffrey Mutai finish in 2 hours, 3 minutes, 2 seconds — the fastest marathon in history.
–Jimmy Golen in Boston
___