Boston Marathon
Marathon bombing survivor Marc Fucarile completes men's handcycle race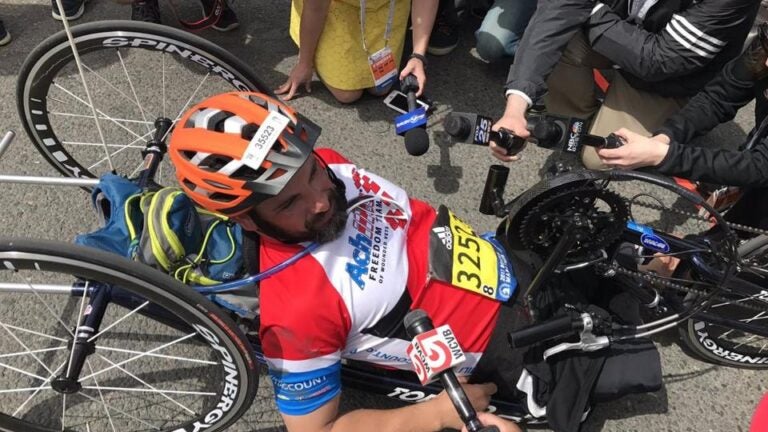 https://twitter.com/AlyshaNBCBoston/status/853994168082890753?ref_src=twsrc%5Etfw&ref_url=https%3A%2F%2Fwww.bostonglobe.com%2Fsports%2Fspecials%2Fboston-marathon%2F2017%2F04%2F17%2Fmarathon-bombing-survivor-marc-fucarile-completes-men-handcycle-race%2F7uV15816PHViZqap45WkNN%2Fstory.html
Marc Fucarile just finished the men's handcycle race at the Boston Marathon — and despite the bombings of four years ago, he told reporters the only thing on his mind was the support of the crowd.
Fucarile lost his leg in the 2013 Marathon bombings, and friends of his have organized fundraisers for him to cover medical expenses as he recovered from his injuries.
He's no stranger to competing in the Marathon:Fucarile completed the men's handcycle race last year, as well.