Boston Marathon
Boston Marathon race director Dave McGillivray crossed the finish line in the dark
McGillivray doesn't run the course until the race is over.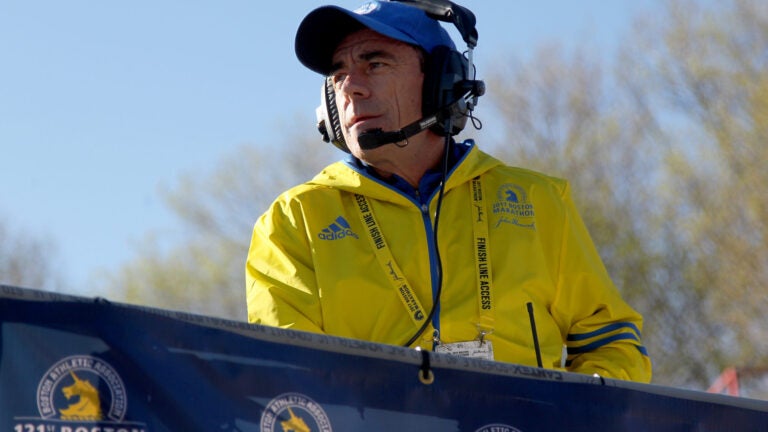 Boston Marathon race director Dave McGillivray crossed the finish line of his 45th marathon in the city in the dark on Marathon Monday.
Dave McGillivray finishing his 45th straight Boston Marathon. Congrats to all the finishers of the 121st Boston Marathon! pic.twitter.com/YozqqKlS8k

— Boston Marathon (@bostonmarathon) April 18, 2017
This is the 30th time McGillivray has headed to start line in Hopkinton after the race is over to run the 26.2-mile course in the dark.
On Monday, he crossed the finish line just after 10 p.m.
McGillivray told the Associated Press that he doesn't miss out on the iconic atmosphere of the Boston Marathon even though he runs after all the cheering crowds have departed.
"I ride a lead motorcycle during the race, so I still experience all of that,"he said. "Then I store it in my head and when I run at night, I just pretend like it's still all happening to me."