Boston Marathon
Why I'm Running: Melissa Greven is running Boston for Wyatt and Boston Children's Hospital
"The reason I'm running isn't about me, and it isn't really about running."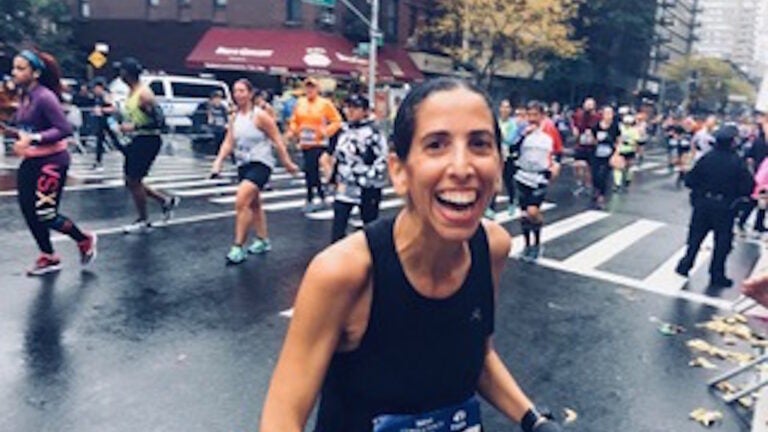 In our "Why I'm Running" series, Boston Marathon runners share what's inspiring them to make the 26.2-mile trek from Hopkinton to Boston on April 16, 2018. Are you running Boston? Here's how to share your story on Boston.com.
Name: Melissa Greven
Age: 43
From: Concord
Bib #: 26556
"Boston Children's Hospital has given us hope and turned living day-by-day into month-by-month or year-by-year with Wyatt. We've been able to make school plans for him — something I NEVER imagined doing, thanks to that hospital."
Those are words spoken to me by my friend Stacie who lives in Roanoke, Virginia. Her son, Wyatt, has hypoplastic right heart and heterotaxy syndrome and dextrocardia. He has no right ventricle in his heart, which is in the center of his chest. He has no spleen. He has a malrotation in his small intestine. His liver is elongated. He has two right lungs, and his pulmonary veins connect abnormally. Thanks to Boston Children's Hospital, this resilient kid is nearly 5 years old, and can hold his own against his triplet brother and sister. I'm honored to have the privilege to run the 2018 Boston Marathon as a member of the Boston Children's Hospital Miles for Miracles team in honor of Wyatt.
I'm a born and bred Massachusetts girl, and Patriots Day is sacred. While April 16th will mark my third marathon, it will be my first Boston. They say you always remember your first, and this 26.2 will be no exception. Because this time, the reason I'm running isn't about me, and it isn't really about running. It's about hope, and the tireless efforts of Boston Children's Hospital to care for Wyatt and all of the other little miracles out there. The Patriots didn't give up when it was 28-3, and neither will BCH — until every child is well.
Check out our entire "Why I'm Running" series.
___
Editor's note: Entries may have been lightly edited for clarity or grammar.