Boston Marathon
'Pitching that damn morning game is the toughest thing you can do in your life'
Bill 'Spaceman' Lee, who pitched for the Red Sox between 1969 and 1978, reflects on Marathon Monday.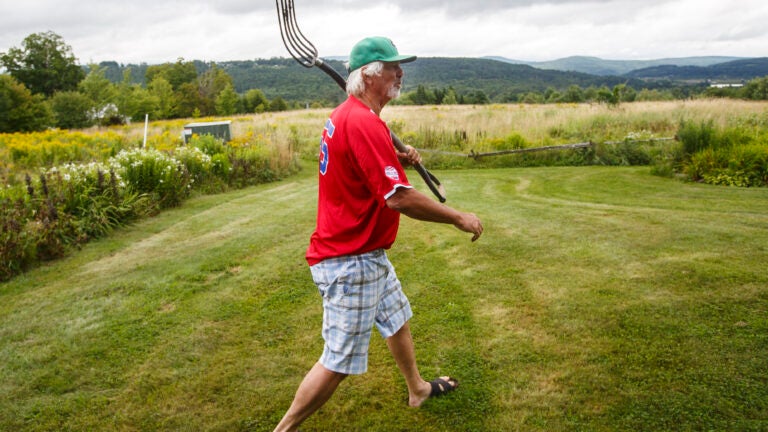 Patriots' Day may mean no school, a day off work, and getting to sleep in for most Massachusetts residents.
But for one former Red Sox player, Marathon Monday meant too early of a start to the day. Bill Lee, who pitched for Boston from 1969 and 1978 and earned himself the nickname "Spaceman," said he was "always hungover" for the traditional morning game that takes place the same day as the Boston Marathon.
"It was just a pain in the ass," the 71-year-old told Boston.com. "It's Boston multi-tasking."
Lee says he can remember that with the early game, he never made it through the third and fourth innings.
"Pitching that damn morning game is the toughest thing you can do in your life," he said. "We used to draw straws, and if I got it, it was like getting the black spot in Treasure Island — it means you were the next pirate to die."
He recalled that if he got knocked out of the game — or when there was a rain delay — he'd stop inside the locker room and change out of his cleats before heading down to the legendary Eliot Lounge through his own network of alleyways and shortcuts for a drink and to watch the runners make their way to the finish line.
"Anytime I could sneak out of Fenway Park and go get beer at the Eliot Lounge, I was doing it," he said. "I had a way, there was an usher, whose name was 'The Whale,' and he was right in the right field corner and I could get out of the bullpen, slip by him, go out the back."
Lee recalled that he'd go to the bar on Marathon Monday to see Bill Rodgers or Alberto Salazar or whoever was in the lead make the turn near the watering hole.
"I'd tip a beer for them," he said. 
There is one time that the Spaceman said he remembers not having time to change out of his spikes, so instead he slipped out of Fenway to dash down his traditional route to the Eliot Lounge as runners in the marathon raced towards the finish.
(Lee says this may have been in 1978 — when Bill Rodgers won the race for the second time — but he's not positive. He remembers he went to the Eliot Lounge on Marathon Monday in 1978 — he's just not sure if that was the time he ran through Boston wearing his cleats.)
"You know [what] the thing about stories are? People get them mixed up — dates and everything," Lee said. "Because yes, I did run to the Eliot Lounge in my cleats. And it is legend. But no one really remembers what day it is. Everybody swears they saw me and also everybody was at Ted Williams's last home run. It's one of those kinds of Boston memories."
All-in-all, Marathon Monday wasn't all bad, he said.
"It's a good memory," the Spaceman concluded. "It's something I got to do, you know, and it's a tradition."
Photos: The Boston Marathon through the years:
[bdc-gallery id="138482″]