Boston Marathon
Reader callout: Has a fellow runner ever shown you kindness?
Because running may be an individual sport, but runners often help each other out.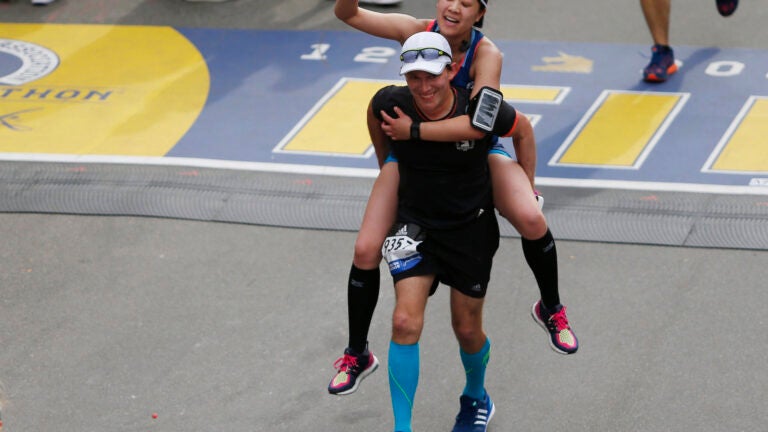 Boston Marathon runners make up a special community.
As the city gears up for the 2018 marathon, we're collecting stories of runners who lift each other up. Sometimes they do it literally, as in the case of runner Jake Morgan, who was carried over the Boston Marathon finish line last year by two fellow runners and two servicemen. Sometimes they do it in spirit, as when Marine Jose Sanchez, who lost the lower part of his left leg after stepping on an IED in Afghanistan, ran last year's race carrying an American flag and inspiring those around him.
Has a fellow runner ever shown kindness toward you during the Boston Marathon? If so, please send an email describing the experience to Boston.com staff writer Kristi Palma at [email protected]. You can also share it on Facebook or in the comments below. Your story may be featured on Boston.com.
Photos: The Boston Marathon through the years:
[bdc-gallery id="138482″]