Marathon
Here's the mile pace you need to run at for each marathon finish time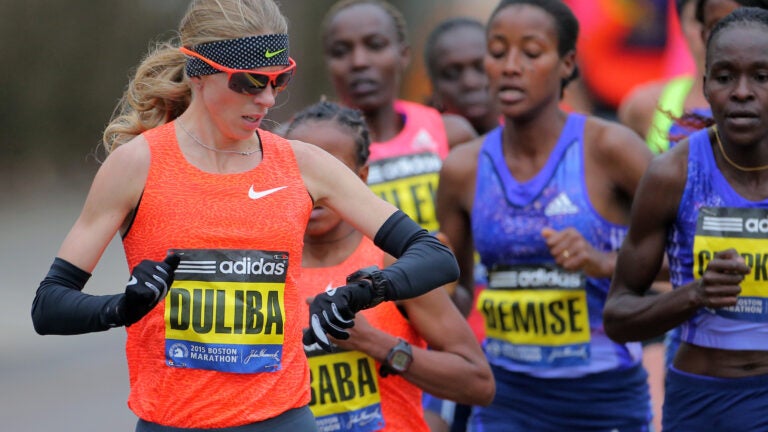 If you want to run the world's first sub-2-hour marathon, all you have to do is run a mile in 4 minutes and 35 seconds. Then keep that pace up for 26.2 miles.
Alas, no one has been able to channel their inner Roger Bannister and break that barrier. (If, instead of collapsing at the finish line, Bannister had kept up that sub 4-minute mile pace, he would have finished a marathon in 1 hour, 44 minutes, and 22 seconds.) Eliud Kipchoge came agonizingly close to doing so in May when he ran a marathon in 2 hours and 25 seconds on a Formula One track.
His fellow Kenyan, Geoffrey Mutai, set the Boston record in 2011. He ran at a 4-minutes, 42-second pace and crossed the finish line in 2 hours, 3 minutes, and 2 seconds.
Here's the marathon finish time for each pace per mile:
Pace Per Mile: Finish Time
4:30 — 1:57:54
4:35 — 2:00:00
5:00 — 2:11:06
5:30 — 2:24:12
6:00 — 2:37:19
6:30 — 2:50:25
6:52 — 3:00:00
7:00 — 3:03:32
7:30 — 3:16:38
8:00 — 3:29:45
8:30 — 3:42:52
9:00 — 3:55:58
9:10 — 4:00:00
9:30 — 4:09:05
10:00 — 4:22:11
10:30 — 4:35:18
11:00 — 4:48:24
11:27 — 5:00:00
11:30 — 5:01:31
12:00 — 5:14:37
12:30 — 5:27:44
13:00 — 5:40:51
13:30 — 5:53:57
13:44 — 6:00:00
14:00 — 6:07:04
14:30 — 6:20:10
15:00 — 6:33:17
15:30 — 6:46:06
16:00 — 6:59:12
16:02 — 7:00:00
16:30 — 7:12:18
17:00 — 7:25:24
17:30 — 7:38:30
18:00 — 7:51:36
18:19 — 8:00:00
Gallery: The Boston Marathon through the years
[bdc-gallery id="138482″]