Boston Marathon
Jordan Hasay withdraws on eve of Boston Marathon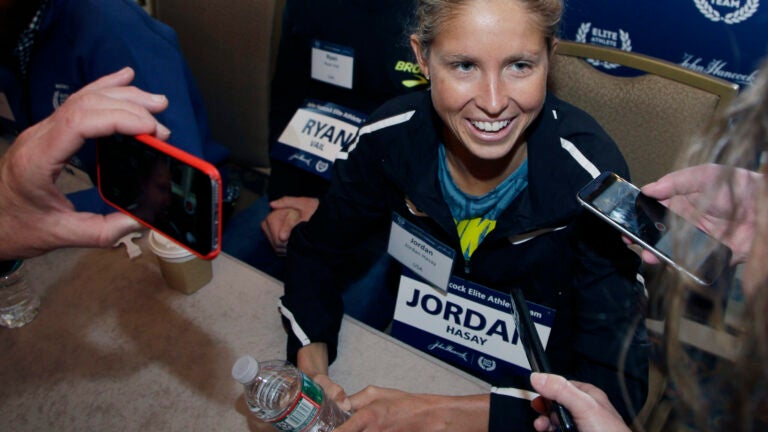 Jordan Hasay, who finished third in last year's Boston Marathon, withdrew from the 2018 race on Sunday night because of a stress reaction in her heel, the John Hancock Financial Elite Team announced.
Hasay was considered one of the top contenders.
"It is with deep regret that I have to withdraw from tomorrow's Boston Marathon. Despite my team working around the clock to give me every chance to make the starting line, on this occasion it will not be possible. I wish my fellow competitors and everyone taking part the very best of luck and I look forward to toeing the line with them next year and for many years after that.''
Hasay had recovered from plantar fasciitis and was running without pain for the past several weeks, but the results of an MRI showed a stress reaction in her heel. Her doctor and support team decided it would be better for her to fully recover before racing again.
The John Hancock Elite Team said Hasay has already been invited back for the 2019 Boston Marathon.
Gallery: The Boston Marathon through the years
[bdc-gallery id="138482″]