Boston Marathon
Here's why Marty Walsh is urging runners to stay off the postponed Boston Marathon route on April 20
"Some people are talking about running the marathon on the 20th. We're asking you not to do that."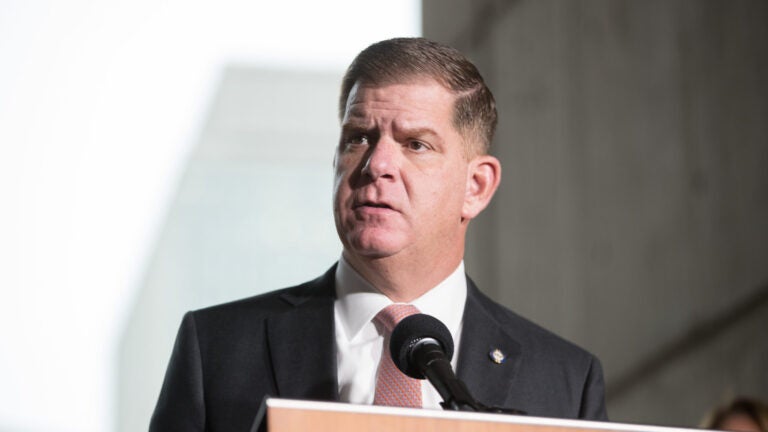 For the first time in history, the Boston Marathon will be a late-summer race.
In the fallout of the coronavirus pandemic, officials announced Friday that the 124-year-old marathon will be postponed until Sept. 14. And while Boston Mayor Marty Walsh understands that 31,000 or so registered runners have been training toward the original April 20 date, he's urging marathoners to stay off the race course this Patriots' Day.
"Some people are talking about running the marathon on the 20th," Walsh said during a press conference Friday morning. "We're asking you not to do that."
For one, the usual road closures along the 26.2 mile route — which crosses eight communities and numerous intersections — will not be in effect.
"There won't be barriers," Walsh said. "There won't be barricades. There won't be public safety officials out there."
Additionally, the mayor said that first responders will likely be "tied up" with ongoing coronavirus response efforts, along with their regular work, and won't be along the route like a normal Marathon Monday.
While it remains unclear how long the coronavirus outbreak will last, health officials in the United States said this week that one certainty is that it will continue to spread in the near term. The number of reported cases in Massachusetts surpassed 100 this week.
"By April 20, we might be in a very different place with the coronavirus," Walsh said.
Amid chatter that some runners were still planning to independently run the marathon on April 20, Walsh said they could be taking "potentially very important resources away from something else."
Boston Athletic Association officials said Friday that they understood that some runners may not be able to participate in the race on the new Sept. 14 date, but planned to reach out in the "coming days" with more information. Walsh said he hoped people could embrace the rescheduled date.
"You have a chance to run a historic, once-in-a-lifetime race in September, and I hope that all the runners and people will embrace it," he said.