Boston Marathon
How Marathon Monday will affect your commute, from traffic restrictions to MBTA changes
Look out for road closures, parking bans, bus detours, station closures, and more.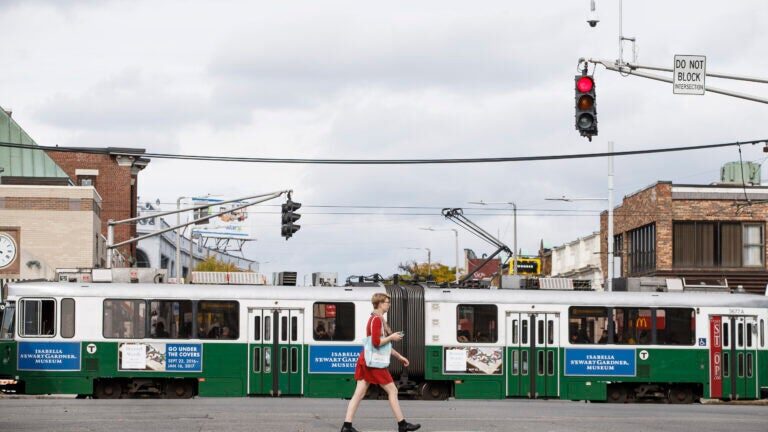 It's time for the one day of the year that causes Bostonians to be amazed by the Herculean effort it takes to get from A to B.
And, of course, the nearly 30,000 marathon runners are awe-inspiring, too.
Multiple agencies, as well as the Boston Athletic Association, have announced information about traffic and service changes surrounding the 125th Boston Marathon on Monday, October 11. Those who choose to drive near the course can expect to encounter road closures, detours, and parking restrictions. Those who take public transportation can expect rerouted buses, closed subway stations, and busy train cars.
Either way, if you're planning to get around on Marathon Monday, allow for ample time to reach your destination. The MBTA provided this service map along the route, and the BAA has a helpful list of anticipated closure times by locale.
Here's an overview of travel and commute information:
Road Closures
Multiple road closures and traffic restrictions are expected along the marathon route. The BAA released the following town-by-town timetable of closures:
– Hopkinton from 6:30 a.m. – 1:30 p.m.
– Ashland from 6:15 a.m. – 1:20 p.m.
– Framingham from 7:30 a.m. – 1:55 p.m.
– Natick from 7:30 a.m. – 2:45 p.m.
– Wellesley from 7:30 a.m. – 3:35 p.m.
– Newton from 7:00 a.m. – 4:45 p.m.
– Brookline from 8:00 a.m. – 5:45 p.m.
– Boston until 7:00 p.m.
In Boston, street closures and parking bans wind through Brighton, Kenmore Square, and the Back Bay. For more details, refer to this list of Boston road closures.
Subway
The MBTA's Copley Station will be closed all day Monday. The Green Line will have a few additional station closures from 10 a.m. to about 6 p.m.: South Street (B branch), Kent Street (C branch), and St. Mary's Street (C branch). All subway lines will operate on a regular weekday schedule with extra service before and after the race.
For more information on marathon closures, check the MBTA website.
Commuter Rail
The commuter rail will operate on a regular weekday schedule, and the MBTA is offering an all-day unlimited $15 Marathon Pass valid for all commuter rail lines and zones.
Buses
Buses may be detoured or delayed during the marathon. Check bus service alerts for the most current information.
Bicycles
Bikes are not allowed along the route, according to the BAA. Bikes, including folding types, will not be permitted on any MBTA vehicles due to the high ridership. For more prohibited items, check out this list.
Newsletter Signup
Stay up to date on all the latest news from Boston.com