Boston Marathon
Boston Marathon organizer says 93 percent of participants are vaccinated against COVID-19
Only a few runners were denied entry to the race after testing positive for the virus.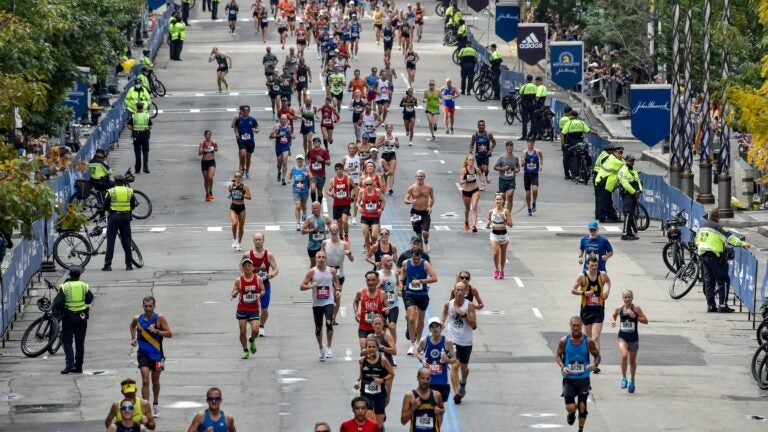 The Boston Athletic Association required all participants in the 2021 Boston Marathon to be either fully vaccinated against COVID-19 or test negative ahead of the race Monday — and it appears the vast majority chose the first option.
BAA CEO Tom Grilk said Monday on WBZ that 93 percent of the runners Monday have been vaccinated, and almost all the others tested negative for COVID-19. According to Grilk, 0.3 percent of those tested had positive results, barring them from the race.
Grilk's comments suggest roughly 1,400 of the 20,000-person field were not vaccinated, and that only a handful of participants were denied entry due to positive results (those disqualified for a positive COVID-19 test get their entry fee refunded).
According to the BAA's website, 95 percent of marathon volunteers have also been vaccinated, including 100 percent of medical volunteers.
The vaccination requirement was just one of several safety protocols implemented to ensure the first in-person Boston Marathon of the pandemic felt safe to participants, spectators, and local residents, according to Grilk. The field was also pared down by more than a third to 20,000 participants, and organizers instituted a rolling start to limit mingling and crowding.
Grilk said Monday that social distancing was their "core" COVID-19 mitigation focus.
"It is safer," Grilk said, adding that it also "looks safer."
"We wanted people who live around here to have the sense that their welfare was as much in our minds as anybody else's," he said.
Newsletter Signup
Stay up to date on all the latest news from Boston.com