Boston Marathon
How a wrong turn cost Marcel Hug a chance at a Boston Marathon record and $50,000
Hug still won in the end, but said he mistakenly followed the press truck.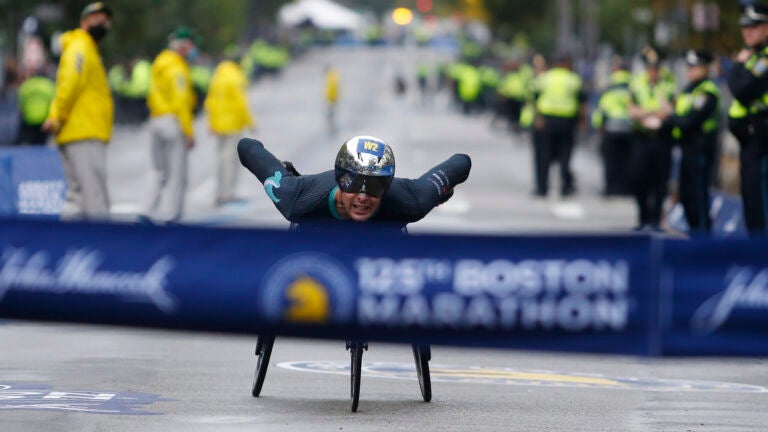 Marcel Hug was the first athlete to cross the finish line of the 125th Boston Marathon on Monday, winning the men's wheelchair division by a wide margin.
"It feels amazing to be back here in Boston and I tried to push as hard as I could," said Hug afterward in a television interview.
But amid the happiness at winning in Boston for the fifth time in his illustrious career, the 35-year-old was left to ponder what might have been after missing out of a chance to set a new course record.
He crossed the finish line with a time of 1:18:11. It was seconds off of a world's best mark (and Boston course record) of 1:18:04, which he set in 2017. Had he set the record, he would have also won an additional $50,000 in prize money.
The difference may have come down to a wrong turn which Hug took near the end of the race. Instead of taking the famous turn onto Hereford Street, Hug mistakenly followed the press truck. He backtracked and still won the race, but without the potential chance at the record.
"It's a shame [I went off the course] as I followed the car and I should've gone right instead," Hug explained. "It's my fault and it's really sad."
Hug first won Boston in 2015, winning four consecutive times through 2018. After coming in third in 2019, he held a commanding lead for most of the 2021 race before securing victory.
Get the latest Boston sports news
Receive updates on your favorite Boston teams, straight from our newsroom to your inbox.