Boston Marathon
What you need to know about the 2022 Boston Marathon
The Boston Marathon will be back to the historic spring season in 2022.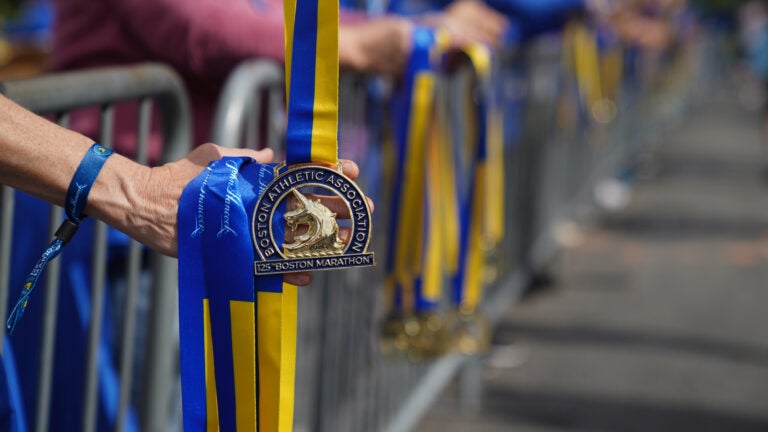 After a couple of weird years thanks to the pandemic, the 126th Boston Marathon will be back in April of 2022.
Next year, the Boston Marathon will take place on Monday, April 18, marking a return to the traditional spring season which hasn't been celebrated since the 2019 marathon on April 15. In 2020, the race was held virtually over a week in early September.
That means the race is only six months away and the qualifying window, which opened in September 2019, ends in just a month on Nov. 12. Registration opens Nov. 8, and runners can submit applications through 5 p.m. on Nov. 12.
"We very much look forward to returning to our traditional Patriots' Day race in April for the 126th Boston Marathon," Boston Athletics Association spokesperson Chris Lotsbom told Boston.com. "An April Boston Marathon has been a spring tradition for well over a century, and the entire running community is eager to continue the excitement from this year's race into April of next year – just 188 days away."
This year, the marathon made a few changes to account for public health, like the rolling start, which many runners praised. With the next race only half a year away, race officials told WCVB those decisions will have to be made soon about 2022, and they continue to consult public health and safety experts.
"We don't know where COVID's going to impact us or not, but having gone through it the way we did today, we're very confident that 2022 is going to be equally successful," Chris Trovanos, marathon medical services coordinator, said.
The Boston Athletic Association posted the dates for the next eight marathons, all scheduled for Patriots Day. The qualifying window for the 2023 Boston Marathon opened on Sept. 1.
"Athletes from around the world strive to earn a place on the Boston Marathon start line each and every year," Tom Grilk, BAA president and CEO, said in a June release. "The return to racing on the third Monday in April 2022 will certainly be one of the most highly anticipated races in Boston Marathon history."
Newsletter Signup
Stay up to date on all the latest news from Boston.com