Boston Marathon
Here are the qualifying times for the 2023 Boston Marathon
This year's marathon will have the largest field of participants since 2019.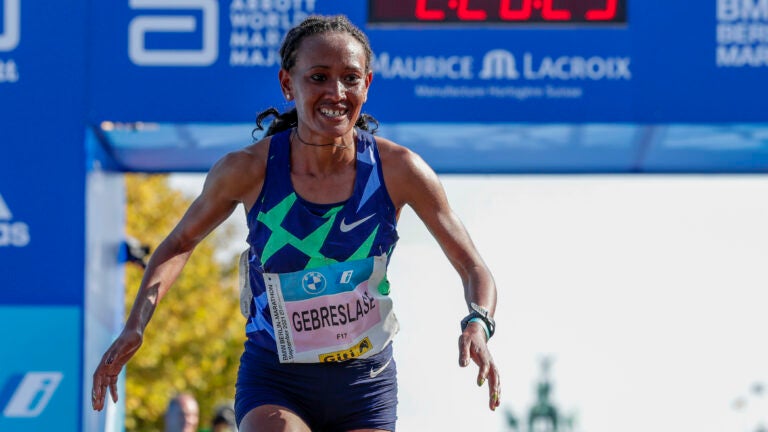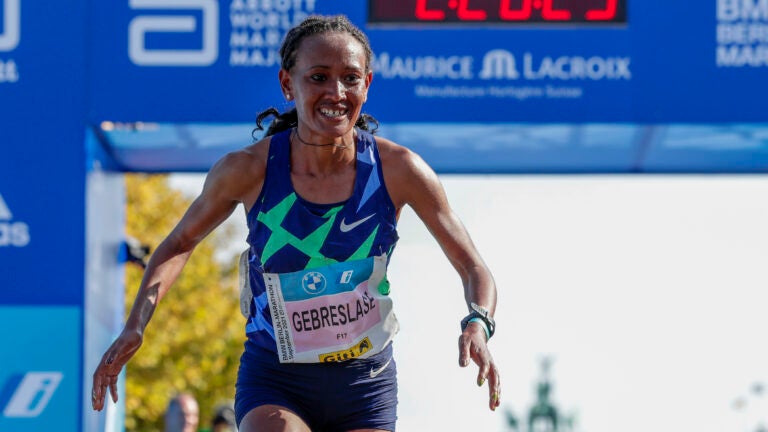 The 127th Boston Marathon is set to take place on April 17, with a field of 30,000 participants, the largest since 2019.
This year's race represents the 10th anniversary of the marathon bombings on April 15, 2013. The upcoming run is also just the second to not have a size restriction on the field of runners, since the COVID-19 pandemic began.
Last year's marathon brought back a sense of normalcy with over 28,000 participants racing in the event after just 18,000 were able to race in-person in 2021 and none the year before.
The field this year will be made of those who applied during the five-day registration window in September, several hundred runners who have finished at least 10 straight Boston Marathons, and others invited to the event, representing various sponsors or charities.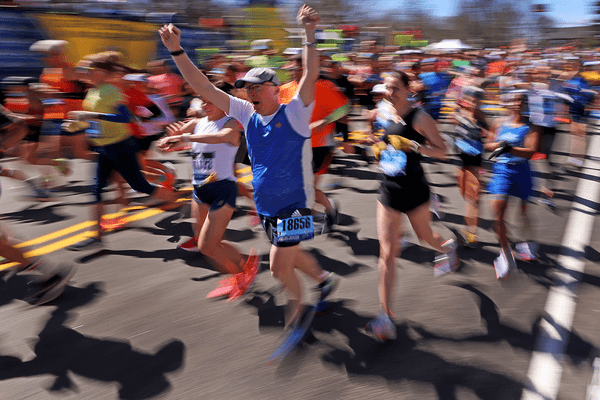 According to the Boston Athletic Association, 23,267 applicants officially registered for the marathon during the September window, an increase of 300 over last year.
The required times for this year's marathon were the same as last year's and everyone who applied this time around met the qualifying criteria. While the BAA said that even if a runner qualifies they may not be accepted, everyone who registered was accepted for this year's race.
Runners could submit any time from a full-length marathon during the qualifying window of Sept. 1 2021- Sept. 16, 2022.
The qualifying time requirements used for the 2023 marathon can be found below, broken down by age group.
18-34
Men: 3 hrs 00 min 00 sec
Women: 3 hrs 30 min 00 sec
35-39
Men: 3 hrs 05 min 00 sec
Women: 3 hrs 35 min 00 sec
40-44
Men: 3 hrs 10 min 00 sec
Women: 3 hrs 40 min 00 sec
45-49
Men: 3 hrs 20 min 00 sec
Women: 3 hrs 50 min 00 sec
50-54
Men: 3 hrs 25 min 00 sec
Women: 3 hrs 55 min 00 sec
55-59
Men: 3 hrs 35 min 00 sec
Women: 4 hrs 05 min 00 sec
60-64
Men: 3 hrs 50 min 00 sec
Women: 4 hrs 20 min 00 sec
65-69
Men: 4 hrs 05 min 00 sec
Women: 4 hrs 35 min 00 sec
70-74
Men: 4 hrs 20 min 00 sec
Women: 4 hrs 50 min 00 sec
75-79
Men: 4 hrs 35 min 00 sec
Women: 5 hrs 05 min 00 sec
80 and over
Men: 4 hrs 50 min 00 sec
Women: 5 hrs 20 min 00 sec
Newsletter Signup
Stay up to date on all the latest news from Boston.com