Boston Marathon
'A good first Boston': Emma Bates is the top American woman to finish the marathon. Here's what to know.
She finished the stretch from Hopkinton to Back Bay in 2:22:10.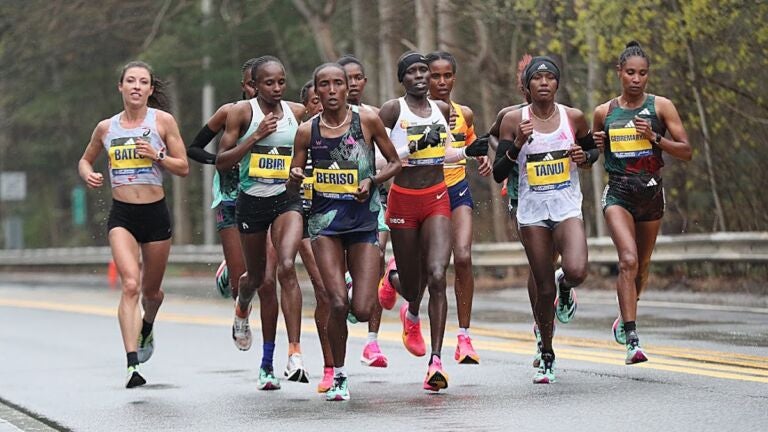 Emma Bates knew what she was bringing to Hopkinton on Monday morning.
"I really want to go out aggressively," Bates, 30, of Boulder, Colorado, said Friday at a press conference for elite athletes running the 2023 Boston Marathon. "I know that I can."
Last July, Bates ran a personal best of 2:23:18 while finishing seventh at the World Championships in Eugene, Oregon, according to Runner's World.
Since then, Bates said her training for Boston focused on simulating the course, with her coach, Joe Bosshard, creating a route that had Bates running downhill for the first 16 miles then switching gears to go uphill.
The experience left her feeling "above and beyond what I've ever felt before."
"I've been feeling so good, running faster times than I ever have before," she said Friday. "I'm above and beyond what I've been in the past."
It wasn't just talk.
A new personal record — and a Olympic qualifying time
Bates's training clearly showed Monday, when she beat her record set last summer, finishing the 26.2 miles through Massachusetts on a dreary day in 2:22:10.
She finished fifth among the elite women runners, with her time securing her as the top American finisher in the division. She ran among the top of the pack — a tight group — for much of the race.
"It was a good first Boston, so I'm very proud of myself for sticking out there," she told The Boston Globe.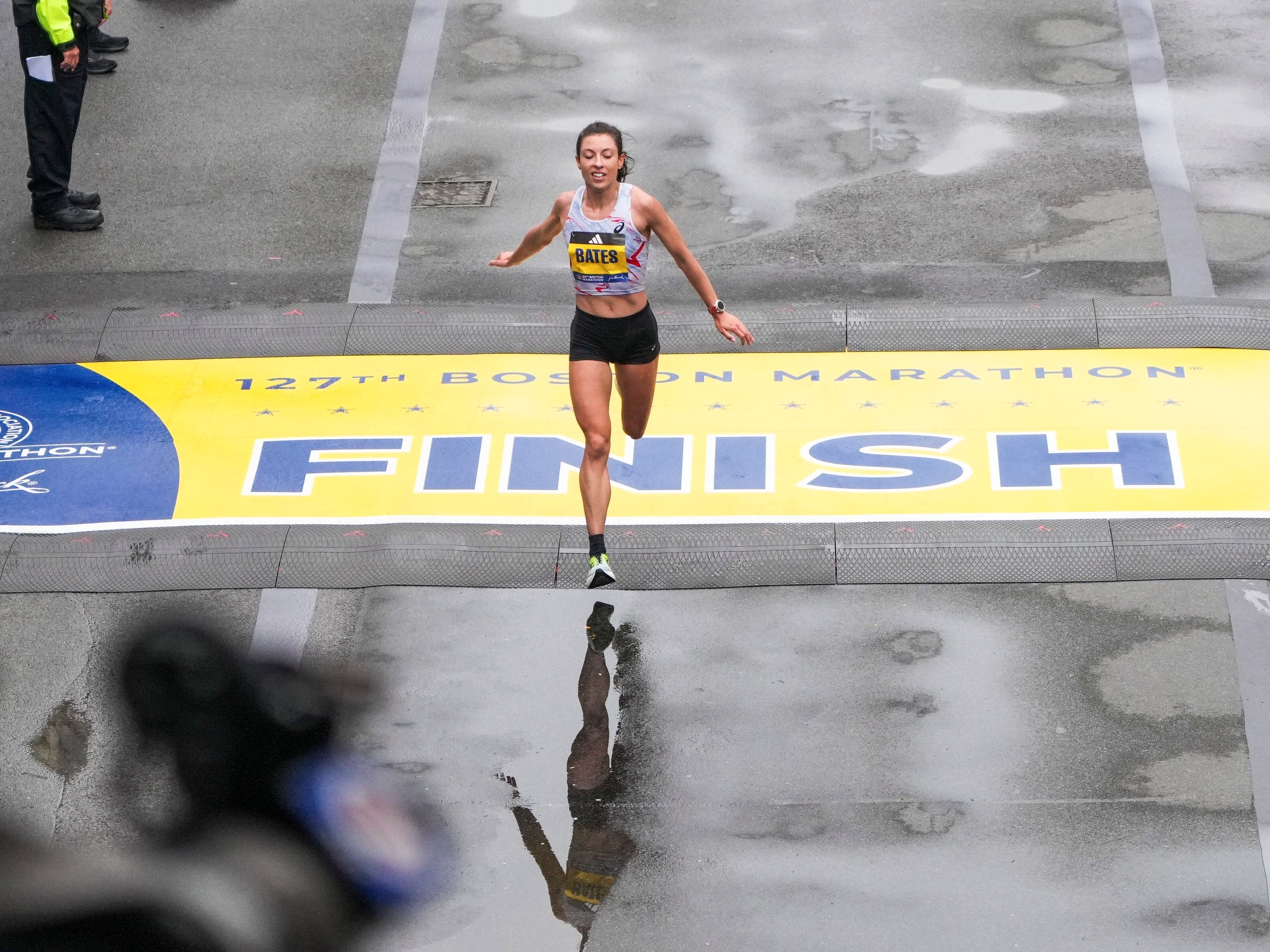 She had said Friday to finish in the top five would be "amazing." By placing in the top five, Bates earned a qualifying time for the 2024 Olympics.
"All I was thinking about for those last four miles was just to float," Bates said post-marathon.
Being among that group so late in the marathon was unexpected for Bates, according to The New York Times.
Her coach had told her to concentrate on keeping up with the chase pack and then try to make an aggressive move near the end, she said.
"But I just felt so good the entire time," Bates said. "And I got to Mile 20 and was still in the lead, and I just looked at my coach, who was at Mile 20, and I was like, 'I guess I'm in front,' and so he said, 'Just go for it, go for it.'"
Boston was not entirely unfamiliar for Bates
While Monday marked Bates's first time competing in Boston, the famous course was not necessarily new to her.
Between 2015 and 2017, Bates lived here while training with the Boston Athletic Association's elite team. She said Friday she is well acquainted with the second half of the route, as she used to train on it, although she had not previously run the first half.
In 2018, Bates won the USA Women's Marathon Championships, and she placed second at the Chicago Marathon in 2021, the Globe reports.
Newsletter Signup
Stay up to date on all the latest news from Boston.com