Boston Marathon
Northeastern grad student and Charlestown engineer named first-ever Fastest Bostonians after 127th Boston Marathon
The city is also honoring the first Boston runner to compete in the Boston Marathon's new nonbinary category.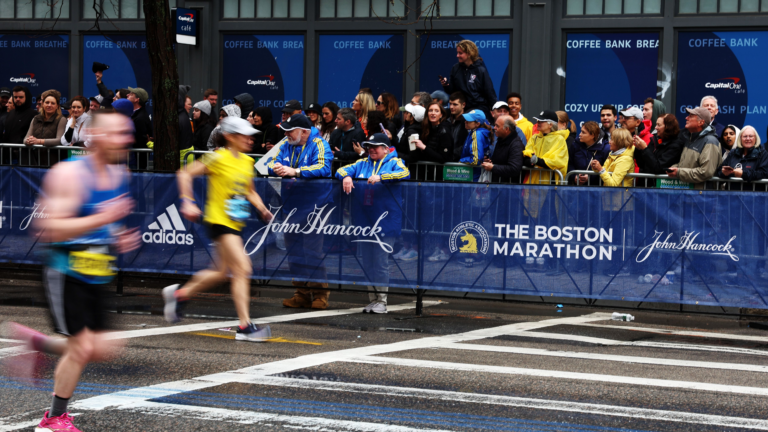 A Northeastern graduate student and an environmental engineer from Charlestown are the inaugural winners of the Fastest Bostonian Award, the Boston Athletic Association and Mayor Michelle Wu's office said in a press release.
After completing the 127th Boston Marathon, Boston is honoring male runner Vinny Castronuovo, 23, and female runner Shannon Trant LaMarre, 28, as the fastest Bostonians.
The city will also honor nonbinary runner Danielle Bishop, 28, as the first runner from Boston to race in the new category.
Castronuovo lives in the South End and attends Northeastern University as a mechanical engineering graduate student, according to the press release. This was his second Boston Marathon and he finished in 2:25:56.
LaMarre, of Charlestown, is an environmental engineer and a member of the Greater Boston Track Club. This was her fifth Boston Marathon, and she finished with a time of 2:54:34.
Bishop, an Allston resident, finished with a time of 3:32:29. This was their fifth marathon. They are a​ Team Lead at New Balance and a Boston University graduate.
Castronuovo and LaMarre both set new personal Boston Marathon records.
"We are thrilled to celebrate three Bostonians who exemplify the spirit of the Boston Marathon," said Mayor Michelle Wu in the release. "Each of these athletes ran an incredible race."
Vinny Castronuovo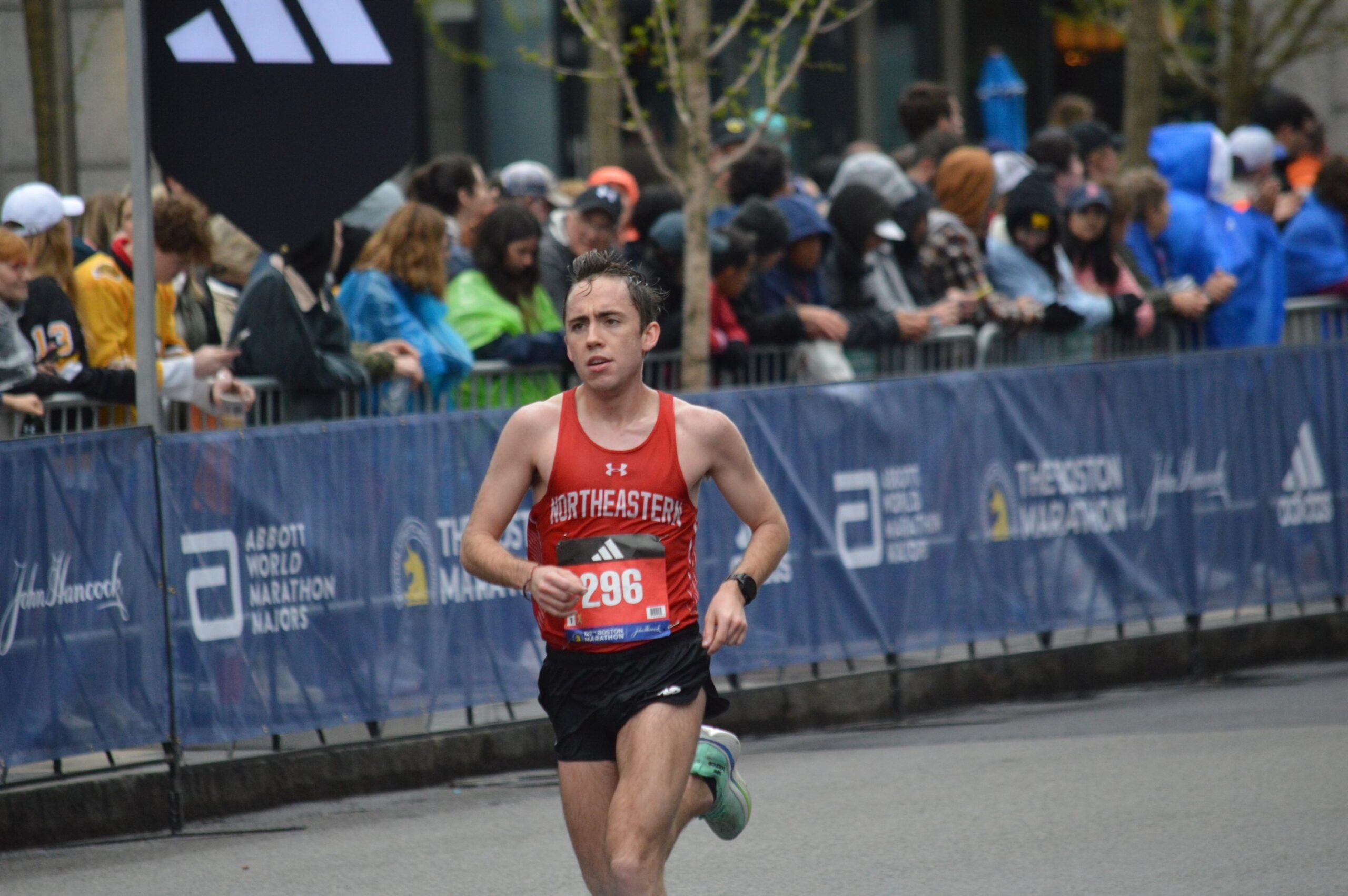 Speaking to Boston.com after the marathon, Castronuovo said he didn't think he had the fastest local time until he got the call around 3 p.m. on race day that he'd made the cut.
"I assumed that I wasn't gonna be fast enough for that, but it sounds like a really fun idea and I'm excited that I did win it," he said.
Despite beating his 2022 Boston Marathon time, Castronuovo said, it was actually "a lot harder" for him this year. He said he could tell partway through the race Monday that it would get tough, and he "hit a bit of a wall" in the last few miles.
"Those miles were pretty tough, but I came through the finish and I was really happy to see the time," he said.
He added that he is a big fan of running and is a member and former president of the club running team at Northeastern.
To train, he said he ran the Newton leg of the marathon course, so the dreaded hills — including the infamous Heartbreak Hill — were actually a blessing.
"They're really tall hills but I do like them because, for all of those uphills, you do have nice downhills right afterwards," he said. "That got my spirits back up again after I was feeling a little iffy."
Castronuovo called the Boston Marathon the "most fun race" he's run, adding that if his schedule allows he would love to participate next year.
For now, he said he will take pride in his latest achievement.
"I know there are some guys who are from Boston who are insane," he said about the runners. "It's cool to know that maybe I'm one of those guys."
Shannon LaMarre

LaMarre told Boston.com after the marathon that she was very pleased with her performance this year. She shaved five minutes off her time from last year.
"I was really just looking to finally break three hours in the marathon. Last year I ran three hours and 17 seconds, so it was so close," she said. "I think the weather helped a lot. For me, I liked that it was cold and rainier."
LaMarre said she wasn't aware that the city would be giving out awards for the fastest Bostonians, but she was excited to discover she won.
"It was definitely a huge, fun honor," she said. "It came at a good time, and it felt fitting."
This year was her fifth Boston Marathon, having run every year since 2018, but LaMarre has been running for a lot longer. Her love of track dates back to middle school.
After running track through high school, she ran for Rensselaer Polytechnic Institute in Troy, New York, throughout her college career.
LaMarre moved to the Boston area in 2016 after graduating and now works as an engineer for a consulting firm, but she's never given up on her passion for running.
"The main thing I love about it is it's such a team sport. I feel like running with a college team and training alongside people just brings such support," she said. "Just having other women to run long runs with really makes training for the marathon fun."
The awards
The award ceremony has yet to be scheduled, but there will be commemorative bowls with the words "Fastest Bostonian" gifted to each winner.
"Vinny, Shannon and Danielle made history today and have set the stage for many Bostonians in the years to come," CEO and President of the Boston Athletic Association Jack Fleming said in the release. "In typical Bostonian fashion, our champions showed grit, determination and a never-give-up attitude."
Newsletter Signup
Stay up to date on all the latest news from Boston.com