Red Sox
Explaining Pesky's Pole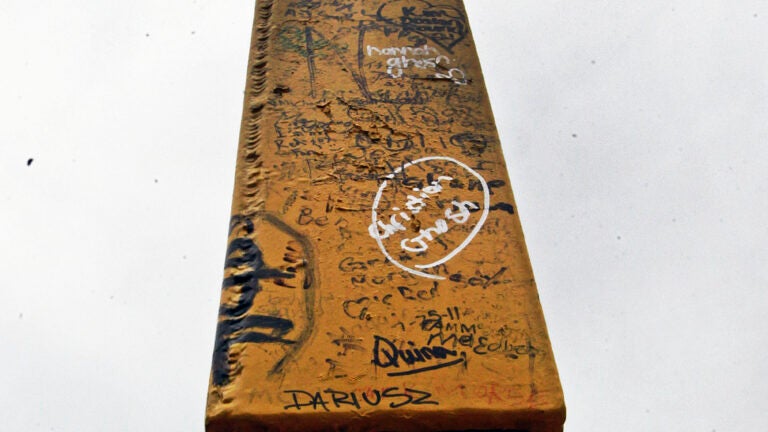 The right-field foul pole at Fenway Park is only 302 feet from home plate. A ball clanging off the yellow stanchion is the cheapest home run in the major leagues. The Red Sox officially named it ''Pesky's Pole'' in a pregame ceremony on Johnny Pesky's 87th birthday in 2006, but like a lot of Fenway folklore, Pesky's Pole is shrouded in mythology.
The distance from home plate to the right-field foul pole was 325 feet before 1940, when Sox owner Thomas A. Yawkey reconfigured the dimensions while moving the bullpens from foul territory to right field.
The change was designed to help Ted Williams, a rookie in 1939, hit more homers to right field.
Pesky, who served the Red Sox as shortstop, manager, coach, announcer, and goodwill ambassador, has been a Fenway favorite since he cracked 200-plus hits in each of his first three seasons (1942, '46, 47, interrupted by World War II) in the big leagues.
From Sept. 29, 2008: Red Sox retire Pesky's No. 6
Former Red Sox lefthander Mel Parnell is believed to be the first person to refer to Fenway's right-field foul pole as ''Pesky's Pole.'' Parnell was a Sox broadcaster in the 1960s and enjoyed talking about how Pesky, a power-challenged lefthanded hitter, benefited from an occasional fly ball that would hit the pole and go for a home run.
Pesky hit only 17 homers in his 10-year big league career, six at Fenway Park.
Perhaps the most famous homer ripped inside Pesky's Pole was a shot by Carl Yastrzemski off Ron Guidry in the one-game playoff for the American League East title in October of 1978 (a.k.a. the Bucky Dent Game).
There was nothing cheap about that one — a 39-year-old Yaz pulling a fastball thrown by a lefthander who won 25 games that season.
High flies that drift just inside the 302-foot milepost — usually off the bat off righthanded hitters — are the shots that honor Pesky's Pole.