Red Sox
Bay State Ballplayers in the Cape Cod League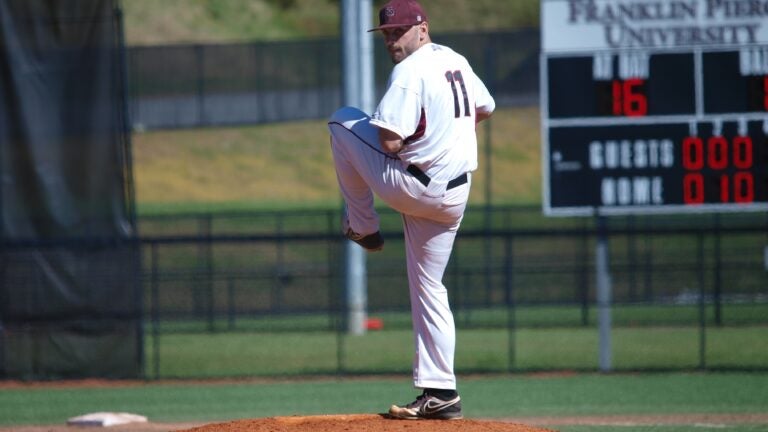 The Cape Cod Baseball League began its 2014 season on Wednesday, as college players from across the country will compete over the next few months for the hope to be crowned Cape League champions, as well as impress the Major League scouts that travel the Cape over the summer looking for talent.
Going to Cape League games has long been a staple of New England summers, and the league has produced hundreds of big league stars in its history. 256 CCBL alumni saw time in the majors during the 2013 MLB season, including '13 Red Sox players Jackie Bradley Jr., Jacoby Ellsbury, Andrew Miller, David Ross, and Brandon Workman.
The Cape League also has a history of showcasing some of the top baseball talent Massachusetts has to offer. Here is a look at some of the players representing the Bay State to watch for this summer.
Note: CCBL rosters used are accurate as of June 11, 2014
Bourne Braves
Position: RHP
College: Boston College
Brendan O'Rourke (Shrewsbury, Mass.)
Position: RHP
College: Franklin Pierce
Brewster Whitecaps:
Patrick Ruotolo (Peabody, Mass.)
Position: RHP
College: University of Connecticut
Chatham Anglers:
Position: LHP
College: Boston College
Position: RHP
College: Franklin Pierce
Bryan Goossens (Hampden, Mass.)
Position: RHP
College: Siena College
Patrick Mazeika (Wilbraham, Mass.)
Position: C/OF/1B
College: Stetson University
Ryan Mederios (Acushnet, Mass.)
Position: OF
College: UMass Dartmouth
Position: 1B/OF
College: Boston College
Max Tishman (Wellesley, Mass.)
Postion: LHP
College: Wake Forest
Harwich Mariners:
Guy Davidson (South Harwich, Mass.)
Position: INF
College: Wesleyan University
James Mulry (West Roxbury, Mass.)
Position: LHP
College: Northeastern University
Gavin Pittore (Roslindale, Mass.)
Position: RHP
College: Wesleyan University
Hyannis Harbor Hawks:
Bobby Melley (Barnstable, Mass.)
Position: 1B/C
College: University of Connecticut
Wareham Gateman:
Nick Fuller (New Bedford, Mass.)
Position: LHP
College: UMass Dartmouth
Liam O'Sullivan (South Grafton, Mass.)
Position: RHP
College: Saint Leo University