Red Sox
Globe: There Are More Than 164,000 Dents in the Green Monster, Probably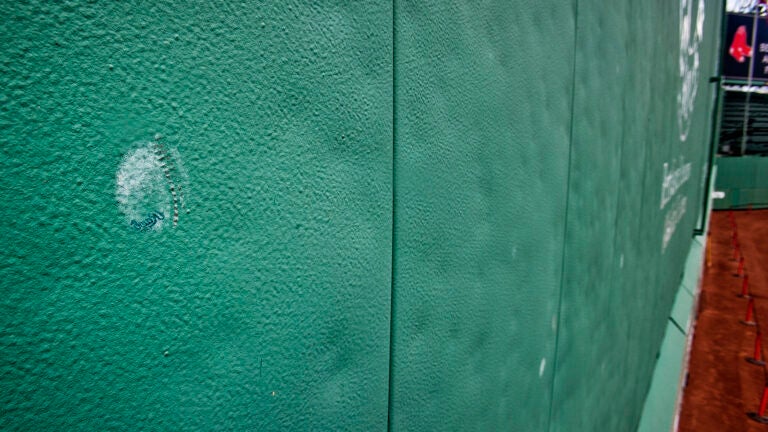 Right up there with Boston's biggest existential questions — Why does the Broadway T station look like a set from "The Matrix''? What if I were born a Wahlberg? — is a question anyone who's ever been to a Red Sox game has thought about in that sweet spot after his or her first beer.
How many dents are in the Monster there, ya think?
During a recent stretch in which the Sox were on the road, the Globe rented a "two-man telescopic boom lift'' and attempted to count, by hand, every dent in Fenway's famed Green Monster. In addition, using a series of Globe-shot photographs, a company called ImageGraphicsVideo estimated the number of dents using "multiple algorithms to detect density, radius, size, and depth of the dimples.''
Not to ruin the ending, but using the hand-counting method, the Globe counted 211,044 dents, estimating the total based off of counting 33 of the 116 panels that make up the wall. The high-tech estimate counted 164,630 dents. Some had been hit six times, according to the company that performed the analysis. The project manager for the task, stating the obvious, said "It cannot be 100 percent accurate for sure.''
The Globe (The Globe and Boston.com are under joint ownership) interviewed several past and present players for the story, garnering guesses anywhere from Nomar Garciaparra's 5,555 to Dustin Pedroia's 10 million.