Red Sox
Who's The Red Sox Ace? They're All The Ace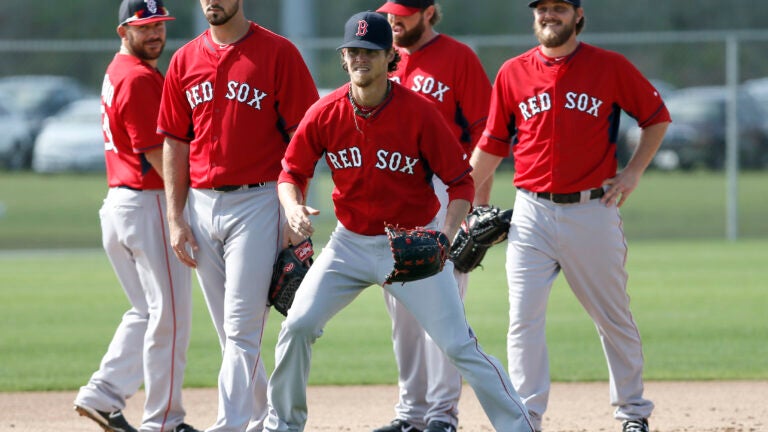 The Boston Red Sox starting pitchers have heard the question.
Does the team have a true ace?
It's too early for Sox starters to provide an answer on the field, but thanks to Clay Buccholz, they can respond via fashion statement.
Buccholz, the team's longest-tenured starter, bought each pitcher projected to be in the team's revamped rotation —Buchholz, Rick Porcello, Joe Kelly, Wade Miley and Justin Masterson — one shirt emblazoned with the slogan "He's The Ace'' and another that reads "I'm The Ace.'' Pitchers will wear the latter shirt on days that their taking the mound.
[fragment number=0]
Of these Red Sox starters, only Kelly and Porcello had a winning record in 2014, leading to widespread speculation the staff won't have a bonafide No. 1 starter to lead the way.
"I'm just trying to keep the guys loose,'' Buchholz said of this shirts on Thursday, via MLB.com. "Obviously, with the comments surrounding our staff and what we've got going on, it's always been based on, 'All right, you've got a bunch of [No.] 3, 4 and 5 guys but you don't have a 1-2 guy.' It shows the guys that there's no pressure on anybody — just to go out and pitch.''