Red Sox
Pete Frates Signs Honorary Contract With Red Sox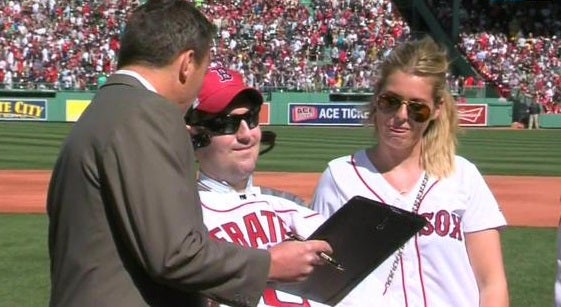 [fragment number=0]
Inspirational former Boston College baseball player Pete Frates was given an honorary contract by the Red Sox Monday afternoon before the team's home opener at Fenway Park.
[fragment number=1]
Sox general manager Ben Cherington appeared on the field with the contract, which Frates signed with his wife, Julie, standing next to him wiping away tears. Frates, who suffers from ALS, emerged last summer as the face of the fight against the disease as the Ice Bucket Challenge raised millions toward a cure.
[fragment number=2]
Former Red Sox pitcher Pedro Martinez joined the family on the field during the ceremony.