Red Sox
Jon Lester got the first hit of his career Monday night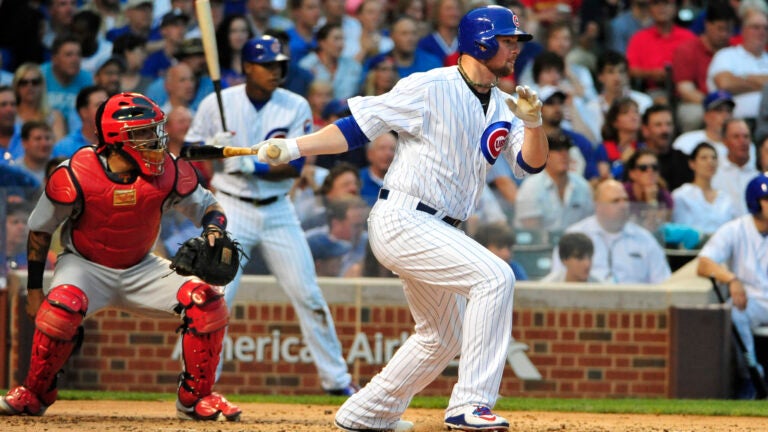 Cubs starter Jon Lester waited 11 seasons and 66 at-bats for his first hit. He finally got it against his former Red Sox teammate and current Cardinals starter John Lackey.
Lester's second-inning single was ugly but effective, as the ball glanced of Lackey's leg, allowing the Cubs pitcher to reach first base.
In Chicago's 6-0 loss, Lester pitched seven innings, fanned eight and allowed two hits and two runs. His career batting average improves to .015.
[fragment number=0]