Red Sox
Mo'Ne Davis threw a much better first pitch than Tom Brady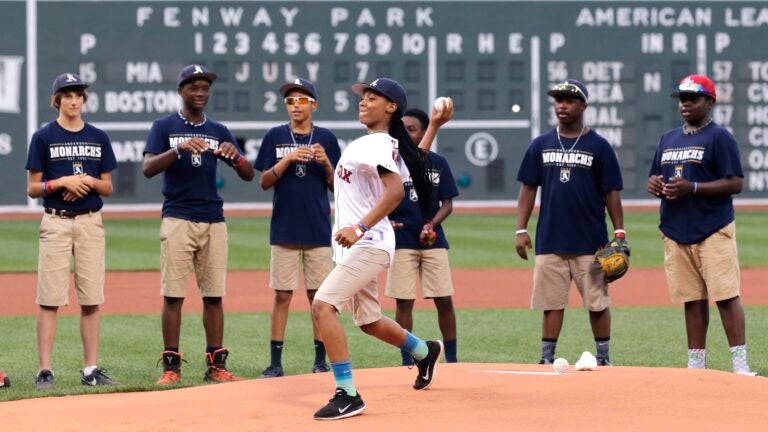 She threw this pitch from the big league mound, but Mo'Ne Davis still fired a strike.
Davis, the breakout star of the 2014 Little League World Series, threw out the first pitch at Fenway Park Tuesday night. The 14-year-old Davis threw from a full windup and made things easy for Dustin Pedroia behind the plate.
[fragment number=0]
The first African American girl to play in the Little League World Series and first girl to both pitch a shutout and earn a win, Davis actually prefers basketball to baseball. She graced the cover of Sports Illustratedlast August after throwing a two-hit shutout in her team's opening round LLWS win.
Davis and her baseball team are in the midst of a 20-city Civil Rights tour that began June 17th and ends Friday. Davis noted on the NESN broadcast that Tuesday marked her first trip to Fenway Park. Perhaps she can give Patriots quarterback Tom Brady some pitching lessons next time she's in town?
[fragment number=1]
[fragment number=2]
Red Sox notable rookie performances
[bdc-gallery id="463597″]