Red Sox
Rhode Island avoids elimination, beats Missouri 6-3 at LLWS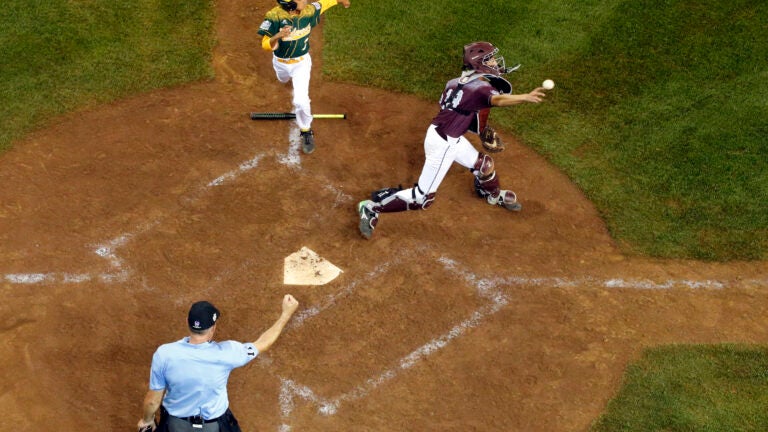 SOUTH WILLIAMSPORT, Pa. (AP) — Cam Adamec threw three strong innings and Cranston, Rhode Island, scored five two-out runs in the first inning in a 6-3 victory over Webb City, Missouri on Saturday night in a Little League World Series elimination game
Cranston turned a game-ending double play with the bases loaded. The Rhode Island team improved to 8-0 in elimination games this summer.
In the first inning, Dylan Demers drew a bases-loaded walk and Jason Patalano, Jake Bender and Tommy Harper followed with RBI hits that produced four runs.
Cranston scored all six of its runs with two outs, taking a 6-2 lead in the fourth inning on Adamec's RBI single. Adamec allowed only two hits in three innings and won six nights after picking up the win in the New England final.
Devrin Weathers and Cale McCallister homered for Webb City.
Cranston will play Monday against the loser of Sunday's game between Pearland, Texas, and Bonita, California. Webb City will face White Rock, British Columbia, in a consolation game Tuesday.