Red Sox
John Farrell, Red Sox keeping close tabs on Hanley Ramirez's offseason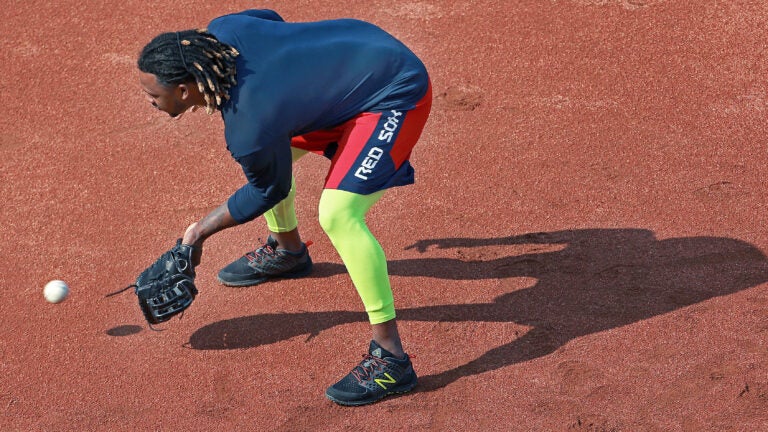 The Red Sox are not taking Hanley Ramirez's offseason fitness lightly.
Manager John Farrell was in Florida Monday to check up on the outfielder-turned-first baseman, who was given instructions to lose 15 pounds and improve his agility over the winter, according to the Boston Globe.
Their interaction led to Ramirez posting a photo of the two and others to his Instagram page. Ramirez posed in a boxer's stance, with Farrell by his side.
It's rare for a manager to personally keep tabs with a player's workout during the offseason, as it's usually the role of the athletic trainer or strength coach, but it seems getting Ramirez back into shape is imperative in the eyes of the organization. President of baseball operations Dave Dombrowski met with Ramirez on Nov. 8, and then general manager Mike Hazen met with him in December.
Ramirez had trouble staying of the field during the 2015 campaign, missing 57 games with hand and shoulder injuries, and didn't play in the final 35 games. Even when he was on the field, though, Ramriez struggled, hitting just .249 with 19 homers and 53 RBIs. He is under contract for three more seasons and $66 million.
The biggest free agent busts in Red Sox history
[bdc-gallery id="139708″]