Red Sox
Behold, the David Ortiz-themed Tommy Bahama graphic shirt
'David fits into what we're trying to do. He's bigger than life'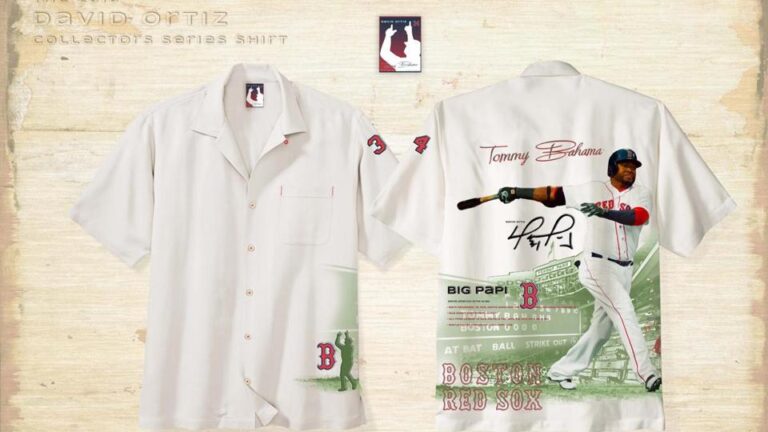 Because who hasn't dreamed of going right from the beach to the ballpark?
Tommy Bahama will make 550 to 600 silk shirts featuring the likeness of David Ortiz with the Green Monster in the backdrop, the company announcedvia The Boston Globe. And that'll run Red Sox fans $250.
On the shirt's debut day, March 21, The David Ortiz Children's Fund will receive 20 percent of the proceeds from the store. Ortiz is expected to autograph roughly 100 shirts at the debut event at the Tommy Bahama store and restaurant in Naples, Fla.
"David fits into what we're trying to do. He's bigger than life,'' the company's chief executive officer Doug Wood said, via The Globe. "I'm a big baseball fan and when we heard David was retiring it made sense he should be on a special edition. We wanted a piece of that.''
The Seattle-based company has put Hall of Famers Mickey Mantle, Willie Mays, and Jackie Robinson on their t-shirts, but never an active player until Ortiz.
10 things you didn't know about Fenway Park
[bdc-gallery id="116335″]