Red Sox
Morning Sports Update: Twins GM on releasing David Ortiz: 'Obviously, it was a mistake'
Good morning, sports fans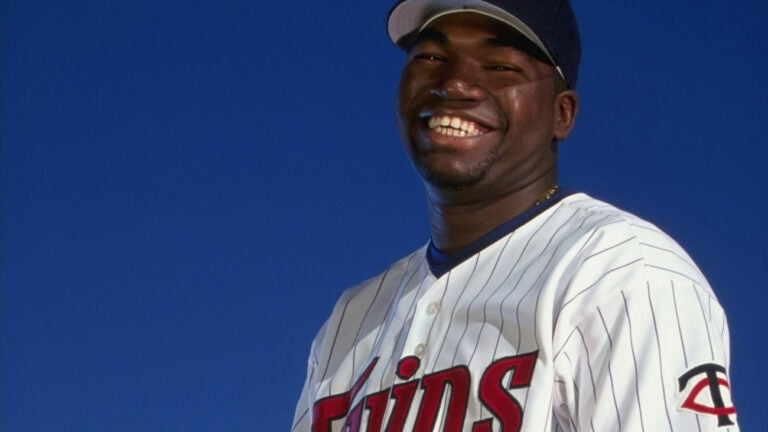 Twins general manager Terry Ryan is forced to relive one of his worst moves as a general manager, Rob Gronkowski speaks openly about the Pro Bowl, and NFL VP of officiating contradicts Roger Goodell's comments about PSI data.
Twins GM Terry Ryan says releasing David Ortiz was a 'mistake' and 'bad error in judgement':"There's no hiding that one,'' Ryan said. "You can put that one in there and lock it down. I'm not running from it. I'm proud of what he's done. Obviously, it was a mistake. The guy has been a great representation of the Boston Red Sox and Major League Baseball for a long time. And it's Boston's gain and Minnesota's loss. And I take full responsibility.'' (MLB.com)
Rob Gronkwoski says the Pro Bowl 'might need to be changed': "It's just the way it worked out. I didn't talk to anyone about it,'' he said of no Patriots attending. "I mean, that game might need to be changed. You can't go the whole season, AFC Championship Game, giving it all you've got and thinking you're going to hop on a flight to fly 12 hours to Hawaii that next Tuesday, when I still can't even walk because I took like 20 hits that game.'' (ESPN.com)
NFL VP of officiating Dean Blandino says 'we are evaluating' PSI data collected during 2015:
[fragment number=0]
Brad Stevens: Celtics are 'listening and laughing' and wondering verity of trade rumors: "The guys that have been in the league longer probably feel a lot like I do. It's like, we're just all like listening and laughing and trying to figure out what's real and what's not, but not putting a lot of a stock into it until somebody knocks on our door,'' Stevens said. (ESPN.com)
Justin Tuck says Patriots were worthy adversaries in Super Bowls: "Tom Brady brought the best out of us,'' Tuck said on NFL Network's "NFL Total Access.'' "I give credit to the Patriots because they were a worthy adversary. We just played better those nights, and that's part of it — any given Sunday.'' (NESN.com)
Which Red Sox are in the Hall of Fame?
[bdc-gallery id="463814″]