Red Sox
Eduardo Rodriguez is soaking up advice from Pedro Martinez, David Price
'Never be scared to throw inside.'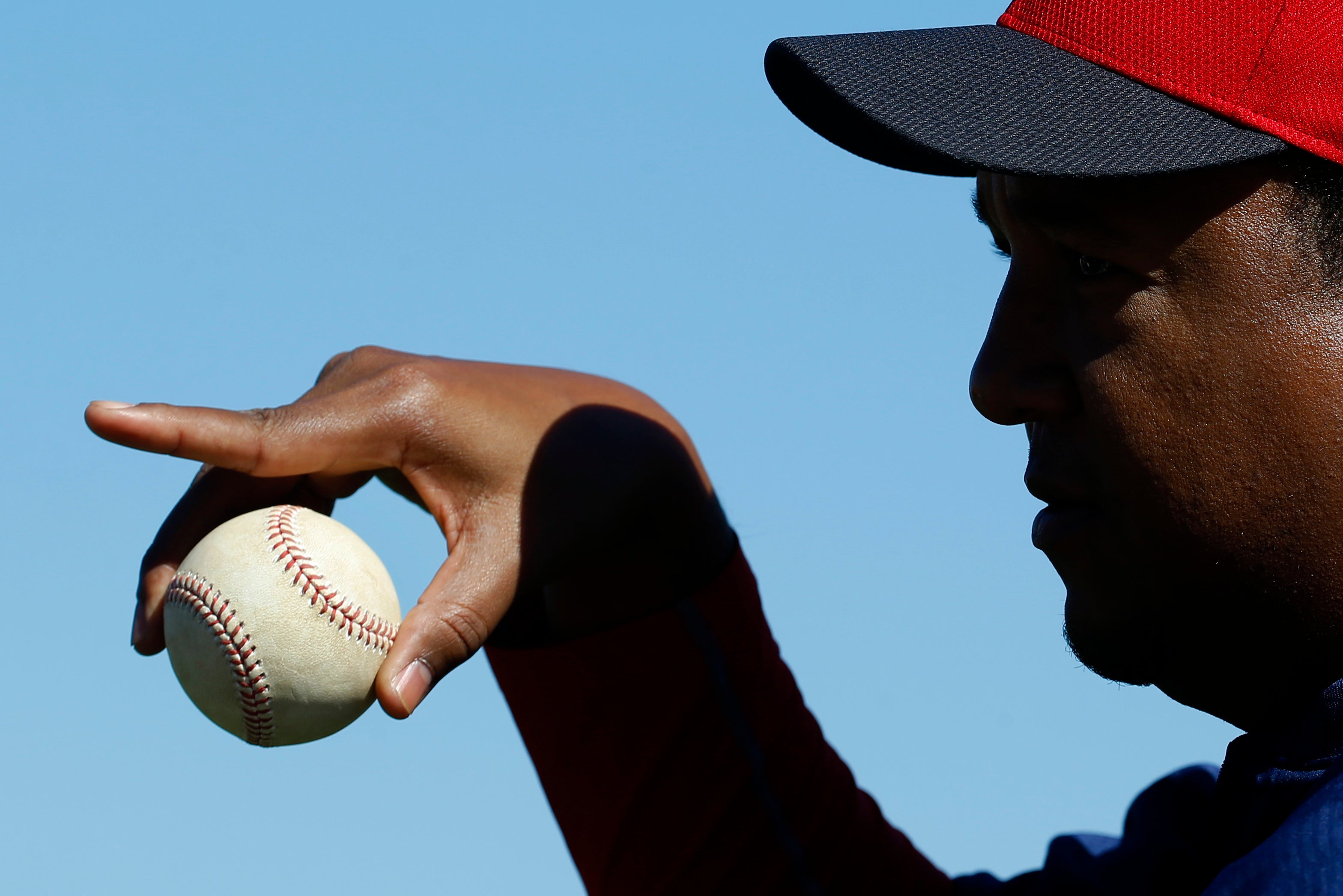 [fragment number=0]
Eduardo Rodriguez isn't hurting for role models in Fort Myers.
The Red Sox' young left-handed pitcher has been soaking up advice from new teammate David Price and franchise icon Pedro Martinez during the early days of spring training. Rodriguez, 22, is preparing for his second season in the majors after a posting a 10-6 record and a 3.85 ERA over 21 starts in his rookie campaign.
Rodriguez recently talked to reporters about the advice he has already gotten from these All-Star mentors:
[fragment number=1]
Rodriguez on talking to David Price:
It's going to be pretty good this year. We've got David. He's one of the best pitchers in baseball. We've been talking a lot over these days: How to control the running situation, how to throw a pitch, especially since he's a lefty.
Rodriguez on talking to Pedro Martinez:
And I talked to Pedro. They told me everything they know about baseball: Be aggressive all the time with the hitters, never be scared to throw inside, to throw outside. A lot, it's a lot to learn from him. Everything he says, we have just to hear and do it in the game.
Martinez, who was inducted into the Baseball Hall of Fame in July 2015, is at Fenway South in his role as a special assistant to the general manager.
[fragment number=2]
[fragment number=3]
Price already appreciates Rodriguez's attitude.
"He's eager to learn,'' Price said, via John Tomase of WEEI.com. "That's not always the case with young guys. A lot of young guys, especially with an arm like his, they feel like they can kind of figure stuff out on their own and they like the way they're doing things because it's worked for them thus far. He's come up to me every day, two and three times a day, to pick my brain about certain pitches or how to use certain pitches. That's good to see.''
This content was written and produced by the editorial staff of Boston.com with no participation from the presenting sponsor.