Red Sox
Pablo Sandoval reports for Red Sox spring training
'I'm working hard to get it done on the field.'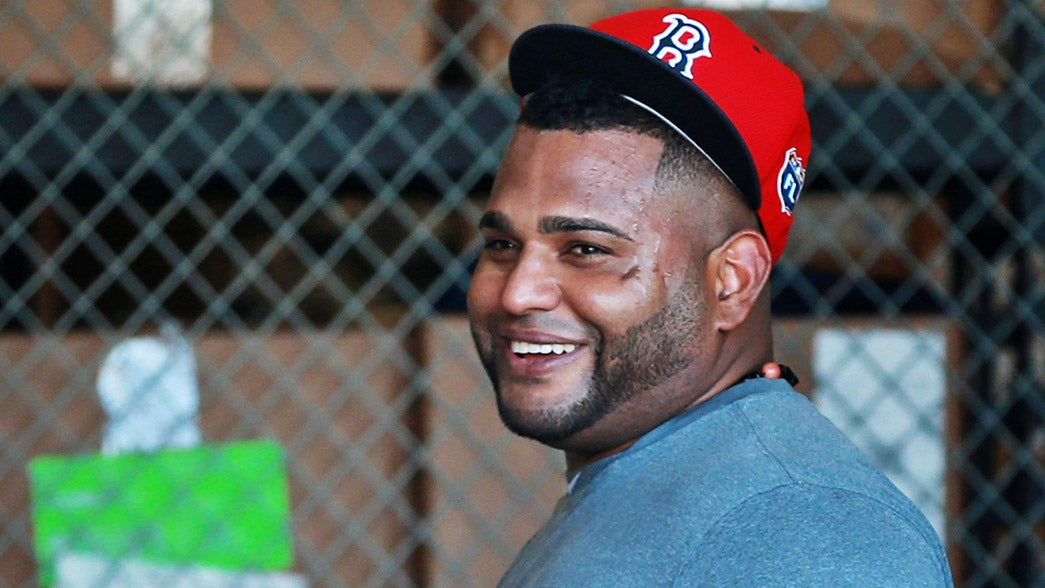 [fragment number=0]
Pablo Sandoval is early. Though, he's one of the last Red Sox position players to attend spring training.
Sandoval arrived at Red Sox spring training Sunday at JetBlue Park in Fort Myers, Florida. The 29-year-old third baseman arrived two days before position players must arrive.
[fragment number=1]
[fragment number=2]
Sandoval struggled in his first season with the Red Sox in 2015. After signing a five-year, $90 million deal, his 10 homers and 47 RBI were the lowest since his rookie year in 2008, and he hit career lows of .245/.292/.366/.658. Sandoval also appeared to gain weight over the course of the season. On Sunday, he told reporters at spring training the Red Sox did not instruct him to lose weight.
"No, I don't got nothing to prove,'' he said, via WEEI.com. "I just prepare myself to perform well, for my teammates to perform well, to try to get to the World Series. That's what I'm doing. I put some goals in my mind, and I'm working hard to get it done on the field.''
This content was written and produced by the editorial staff of Boston.com with no participation from the presenting sponsor.
The most lucrative contracts in Red Sox history
[bdc-gallery id="140855″]