Red Sox
David Price's adorable French bulldog made it to spring training
Don't worry, Astro's getting a workout in, too.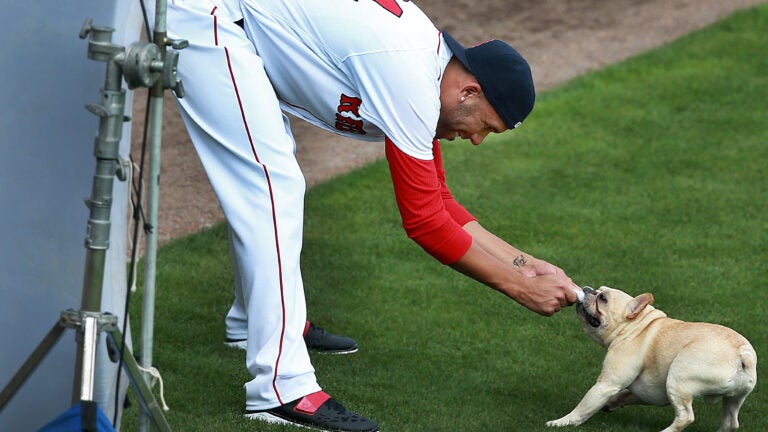 Red Sox spring training is about hard work and discipline for the entire team—including David Price's dog.
Price, who signed a seven-year, $217 million contract in December, brought his French bulldog and closest companion, Astro, with him to spring training.
The pitcher was seen playing fetch with Astro in left field on Monday morning—not a bad way to warm up.
[fragment number=0]