Red Sox
Here's the photo of Pablo Sandoval's belly everyone is talking about
Boston is buzzing about Panda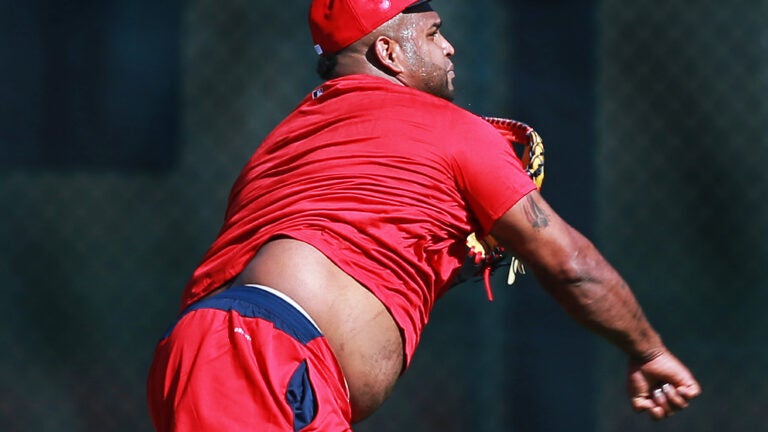 [fragment number=0]
They don't call him "Kung Fu Panda'' for nothing.
Pablo Sandoval arrived at Red Sox spring on Sunday, and appeared not to have lost much weight in the offseason, if any. The 29-year-old third basemen said the Red Sox did not instruct him to lose weight, though Sox manager John Farrell told reporters he feels Sandoval is "in better condition than he finished last year.''
And so the Panda watch continues.
This content was written and produced by the editorial staff of Boston.com with no participation from the presenting sponsor.
History of Red Sox nicknames
[bdc-gallery id="467627″]