Red Sox
Dave Dombrowski isn't worried about Pablo Sandoval's weight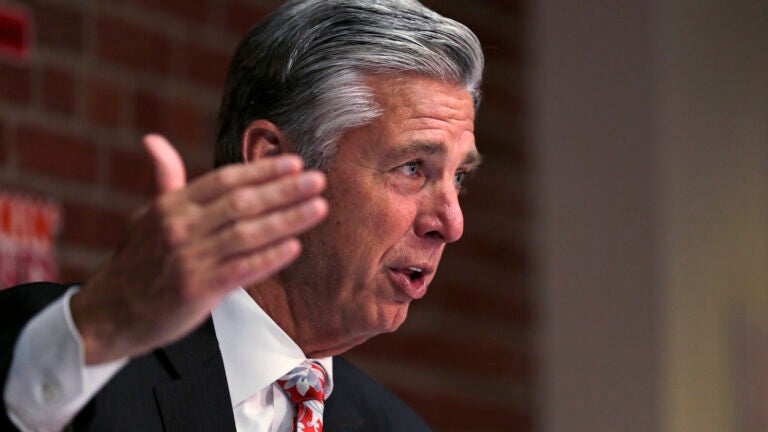 Pablo Sandoval has been the center of attention in Fort Myers after a not-so-flattering photo surfaced this weekend, driving Red Sox Nation to question whether or not the third baseman is in shape for the start of the season.
However, Red Sox president of baseball operations Dave Dombrowski insists that Sandoval's weight is nothing to worry about.
"I'm not concerned,'' Dombrowski told the Boston Globe. "We were watching him very closely all winter. We had people with him at least once a week. The goal was for Pablo to get in better overall condition and I feel like he did improve.
"Pablo has the body type he has. He's never going to be svelte. We know that. We wanted him to be prepared for spring training and he is.''
Sandoval will be looking for a bounce back campaign in 2016 after hitting just .245 with 10 home runs last season.
The biggest free agent busts in Red Sox history
[bdc-gallery id="139708″]