Red Sox
The Red Sox' World Series odds are actually pretty encouraging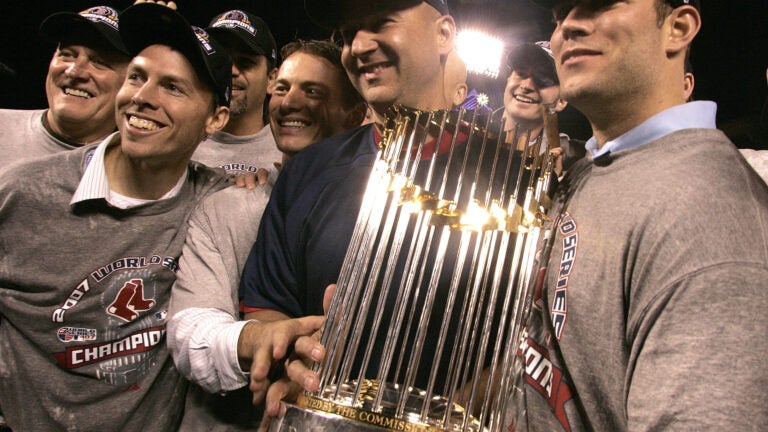 [fragment number=0]
From first to last, to last once again, the Boston Red Sox enter the 2016 season hoping to snap their two-season slump and return to 2013 World Series form. And odds are, they will.
According to oddsshark.com, the Red Sox currently sit at 14 to 1 odds to win the World Series, just behind the Toronto Blue Jays (12 to 1) for the best odds in the American League. Boston ranks 6th in MLB for odds to win the Series, coming in just after the Chicago Cubs (4 to 1), New York Mets (10 to 1), San Francisco Giants (8 to 1), and Los Angeles Dodgers (10 to 1).
Following the signing of David Price, Boston's odds improved or stayed the same for eight weeks. Toronto's odds worsened immediately following Price's signing, and have stabilized since.
The defending World Series champion Kansas City Royals currently sit at 16 to 1 odds to win it all, 3rd in the AL, and 7th overall.
This content was written and produced by the editorial staff of Boston.com with no participation from the presenting sponsor.
10 things you didn't know about Fenway Park
[bdc-gallery id="116335″]