Red Sox
David Ortiz defends Jose Reyes amid domestic abuse case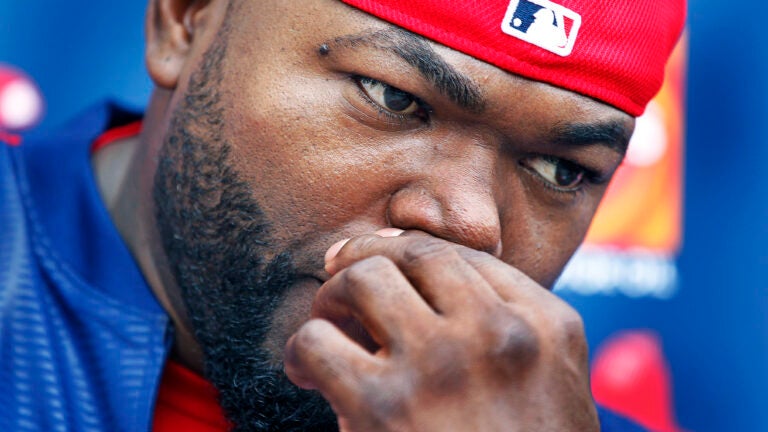 [fragment number=0]
During the MLB offseason, Yankee' Aroldis Chapman, Rockies' Jose Reyes, and Dodgers' Yasiel Puig were involved in separate alleged domestic violence incidents.
Red Sox slugger David Ortiz was asked about those players at spring training in Fort Myers, Fla. on Tuesday.
"These are good guys, I feel so bad for them,'' Ortiz told USA Today. "I know Jose well. Jose is not a trouble maker. He's a good guy.''
Reyes has a court date for his arrest following an incident in Hawaii where he allegedy grabbed his wife Katherine's throat, and pushed her into a sliding glass door. The Rockies placed him on leave until the case is resolved.
"That's not the Jose I know,'' Ortiz said.
"He's a good kid. But people are going crazy and want to judge him.
"We're not perfect. We all make mistakes. That's no excuse, but people are judging him without knowing everything.
"It was something that got out of control, but only he and his wife know exactly what happened. People already are making a judgement on him.
"I just don't think that's fair. Give him a chance.''
This content was written and produced by the editorial staff of Boston.com with no participation from the presenting sponsor.
The Red Sox 40-man squad
[bdc-gallery id="538824″]