Red Sox
Dustin Pedroia is confident that Hanley Ramirez can have a successful transition to first base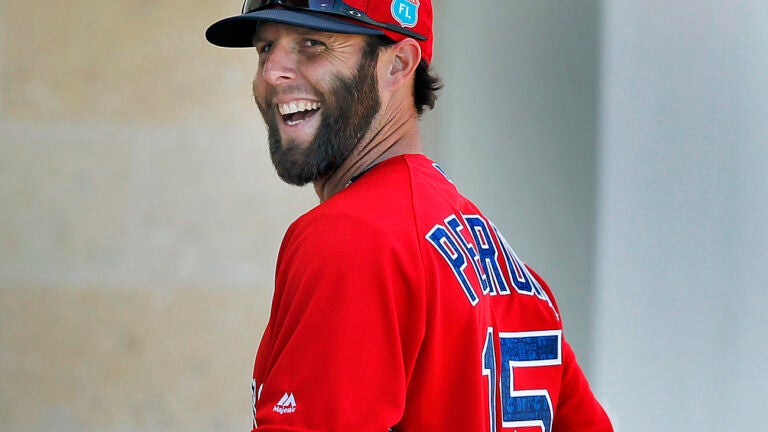 Take it from Dustin Pedroia: Hanley Ramirez can be a quality first baseman in 2016.
The Red Sox second baseman joined WEEI's Dennis & Callahan Show Thursday morning from Fort Myers and spoke about Ramirez's progression at his new position, stating that a big reason why his new target will succeed at first is his experience at other positons around the infield.
"Everybody in the infield at some point played shortstop, so we're all athletes,'' Pedroia said. "He moved to third base too, so he understands the angles on that side, and I said, 'Hanley, it's the same thing.'''
When asked if he thinks Ramirez can pull it off, Pedroia quickly answered, "Of course. Absolutely.''
Many around Red Sox nation have been skeptical of Ramirez's transition to first base after heavily struggling in left field during his time there last season, but Pedroia made a point that Hanley wouldn't be the only one to struggle out there.
"If [the Red Sox] throw me out in left, I'm going to have a tough time,'' Pedroia said. "Left field at Fenway Park is the toughest spot in the outfield in any place in the major leagues.''
"Yeah, [Ramirez] didn't play good in left field, I get it. Not a lot of people would moving positions,'' he added.
Pedroia will be looking to bounce back from an injury-riddle season in which the team finished in last place in the division for the third time in four years. The 2008 MVP hit .291 with 12 homers in 93 games in 2015.
All the Kids Want to Be Dustin Pedroia / Moments
[bdc-gallery id="464460″]