Red Sox
John Henry 'shocked' by Red Sox' 2015 performance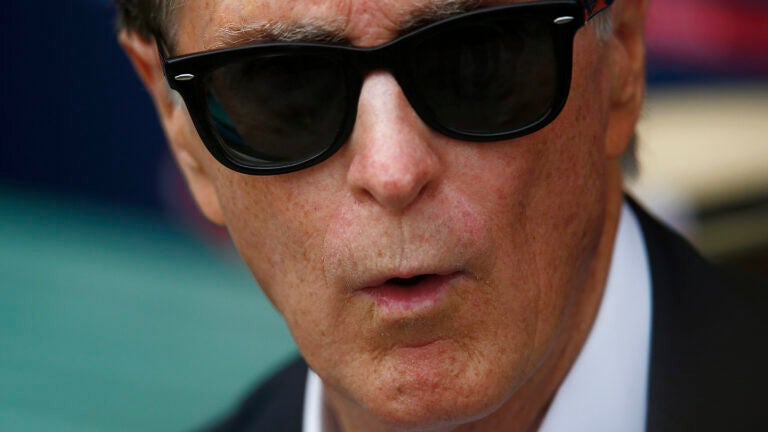 [fragment number=0]
The Red Sox were bad two years ago. But John Henry can get past that. His current focus is on how poorly they performed last season.
The Red Sox' principal owner spoke to reporters Wednesday, and had some choice words for his team's showing during the 2015 season.
[fragment number=1]
"Maybe it wasn't to people on the outside,'' Henry said, via NESN. "But you can't have the type of talent we had on the field or at least attempt to put the kind of talent we thought we had on the field and get those kind of results and not be looking for answers.''
Henry also had some focused criticism on the team's pitching staff.
[fragment number=2]
One of the most crucial front office moves of the past decade for the Red Sox was becoming one of the first teams in MLB to fully dive into sabermetrics, a form of advanced analytics which turned traditional scouting and player analysis on its head by studying the game through a heavily data driven, scientific method. In 2003, Henry hired the father of sabermetrics, Bill James, and the very next year the Red Sox took home their first World Series in over eight decades. James is still with the organization as a senior advisor of baseball operations.
However, Henry admits that some of the problems the team has faced have been caused by analytics, via the Boston Herald.
"One of the things that we've done is, and I'm fully accountable for this, we have perhaps overly relied on numbers….I think over the years we have had great success relying on numbers, and that has never been the whole story as we've said over and over and over again,'' Henry said. "But perhaps it was a little too much of the story. Too much a reliance on past performance and trying to project future performance. That obviously hasn't worked three out of the last four years.''
Three last-place finishes over the span of four seasons might change the way you look your organizational approach, even if that analytics-heavy philosophy helped bring home three championships over a nine-year span.
This content was written and produced by the editorial staff of Boston.com with no participation from the presenting sponsor.
The Red Sox 40-man roster
[bdc-gallery id="538824″]