Red Sox
Curt Schilling says Hillary Clinton 'should be buried under a jail somewhere'
Schilling expressed his frustration with the presidential candidates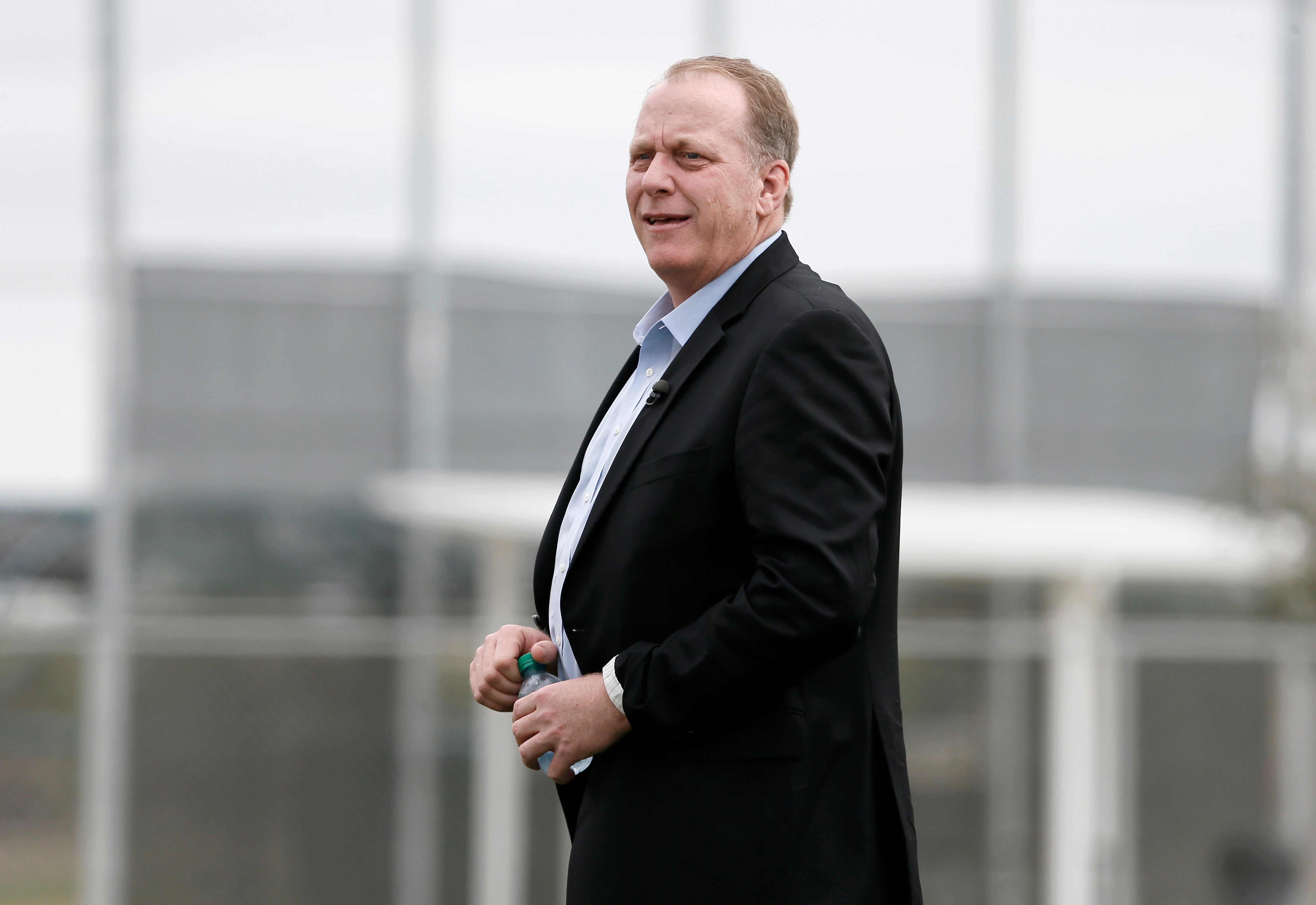 On an appearance Tuesday on Kansas City sports radio's 610 "The Drive'', former Red Sox pitcher Curt Schilling was asked to weigh in on the current presidential election. Schilling directed some of his more pointed comments toward Democratic candidate Hillary Clinton and Republican candidate Donald Trump.
"If she's allowed to get to the general election before she goes to prison, I'll be stunned,'' Schilling said on-air after referencing Clinton's email scandal. "I'll be upset, because I think she's shown her true colors all along the way, and I'll ask you this: Do you see her being anything even remotely different than what we've had?''
The host asked Schilling, who says he's a registered independent, if he thinks Clinton will go to prison.
"I hope she does,'' Schilling said. "If I'm gonna believe, and I don't have any reason not to believe, that she gave classified information on hundreds if not thousands of emails on a public server. And after what happened to General Petraeus, she should be buried under a jail somewhere.''
One of the hosts argued Clinton was qualified to serve as president, as she has past experience as secretary of state, senator, and first lady.
"I don't care what her titles are,'' he said. "She's done nothing. She's done absolutely nothing to further the success of the middle class, the success of this country. She jumps on the backs of people who she wants to be dependent on government. She needs these people to be dependent on her, to need her.''
Schilling was also critical of Republican presidential candidate Donald Trump. Noting he's tired of Trump's slogan, "Make America Great Again,'' Schilling says Trump's success stems from America's frustration with "the lying'' and "the manipulating.'' He says he's disgusted, and despises both parties.
"If nothing else, Donald Trump has proven to politicians all over the globe that America's voting block is giving a gigantic middle finger to the establishment,'' Schilling said. "He hasn't elaborated on two sentences for a policy. … There's been no depth to anything he says, but look at the turnout, look at the response. Absolutely staggering.''
Schilling regularly addresses politics. In August, he shared a meme comparing Muslim extremists to Nazis. Following that incident, Schilling was taken off ESPN's Little League World Series coverage. ESPN also moved Schilling from their Sunday night baseball broadcast to Monday night.
[fragment number=0]
The best Red Sox that are NOT in the Hall of Fame
[bdc-gallery id="111556″]