Red Sox
John Farrell praises Henry Owens's 'poise' and 'body control' in spring debut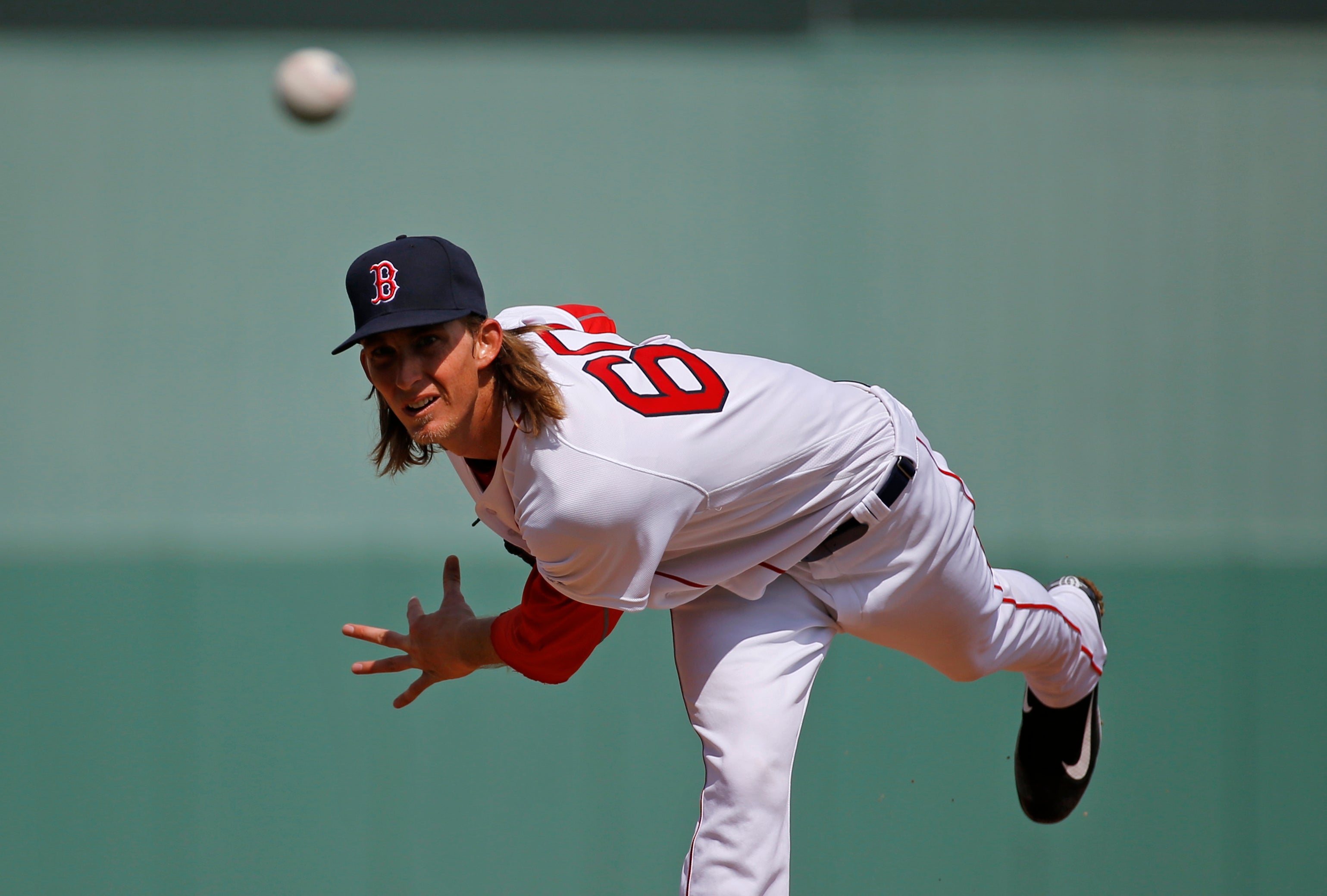 [fragment number=0]
Henry Owens is making good use of spring training.
In the Red Sox' 7-4 loss to the Twins on Wednesday, the 23-year-old lefty threw two scoreless innings with five strikeouts, two walks, and two hits.
"I've thrown a lot of [bullpen sessions] down here, so I felt like my offspeed was ready to show in games,'' Owens told Red Sox.com. "It was only the first game. There is still some improvement to go, and I've got to get ready for the season.''
During his time with the Sox in the 2015 season, Owens was 4-4 in 63.0 innings with a 4.57 ERA and 1.365 WHIP. Owens threw 122.1 innings with the Pawtucket Red Sox with a 3.16 ERA and 1.144 WHIP.
"Getting my feet wet last year was great,'' he said of his time in Boston. "I think it's going to take me a long way this year.''
The lefthander said he wants to go 200 or more innings this season. But there may not be room for Owens to log those innings in the majors. Sox pitchers David Price, Clay Buccholz, Rich Porcello, and Eduardo Rodriguez are entrenched as starters. And Joe Kelly appears to be the front-runner for the fifth spot in the rotation.
Still, Red Sox manager John Farrell has been impressed by Owens.
"The thing that stands out is his poise, even when there were multiple men in scoring position,'' Farrell said after the loss to the Twins. "First time out, I thought he accomplished a number of things. That was the use of all three pitches, but the thing that stood out was how he kept those innings from further damage being created. Mound presence and poise I thought was very good.''
Farrell added: "I think he's come into camp this year with a better body control than last year. We're seeing a guy who is really physically maturing year over year. … You've got levers and limbs that long. That's a lot to keep together. He's doing a better job of that.''
[fragment number=1]
Notable Red Sox rookie performances
[bdc-gallery id="463597″]
This content was written and produced by the editorial staff of Boston.com with no participation from the presenting sponsor.