Red Sox
David Ortiz believes Mookie Betts could someday be a $250 million man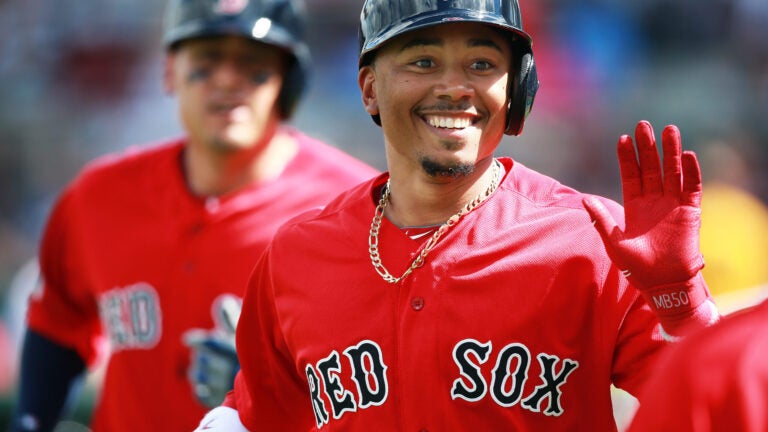 [fragment number=0]
Mookie Betts is coming off an impressive performance in his first full season in the Red Sox lineup, but according to David Ortiz, he's only going to get better.
According to Buster Olney of ESPN, Ortiz pulled Betts aside in Fort Myers on Wednesday and told the 23-year-old outfielder that he's on track to make $250 million when he becomes a free agent in 2021.
"He's going to be one of the best players in the American League,'' Ortiz said of Betts, who was eighth in the league in wins above replacement (6.0) in 2015.
Ortiz has been enamored with Betts' improvement in several areas of his game since he entered the league in 2014, and other Red Sox players rave about his persistent inquiry on how to become a better overall ballplayer. Big Papi said that Betts will take pieces of advice the players give him, and utilize them as soon as "the next at-bat.''
Last season Betts hit .291 with 18 homers and 42 doubles, good for third in the American League.
"You don't know how good he is,'' Ortiz exclaimed. "He's already a leader.''
15 Reasons Boston Loves Mookie Betts
[bdc-gallery id="655770″]
This content was written and produced by the editorial staff of Boston.com with no participation from the presenting sponsor.