Red Sox
Red Sox prospect Michael Kopech fractures hand after altercation with teammate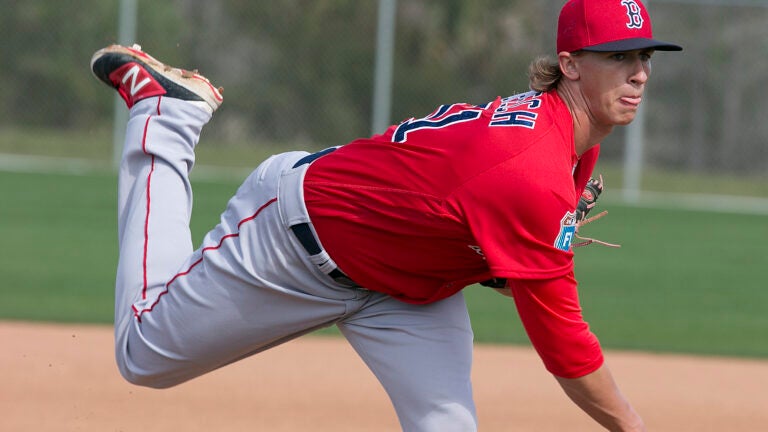 [fragment number=0]
Red Sox pitching prospect Michael Kopech fractured his throwing hand after an altercation with a teammate during spring training, Red Sox general manager Mike Hazen confirmed to reporters Tuesday, via WEEI.com.
The Red Sox' 2014 first round pick was spotted with a cast on his right hand at JetBlue Park in Fort Meyers, Fla. on Tuesday.
"It was stupid,'' Hazen said, via WEEI. "He's going to have to grow up, obviously, with the things that have happened so far. He's got a long road to go to get to the big leagues. He obviously has a ton of potential. He's got a long way to go. These types of things, you don't want to put more barriers in front of you than playing professional baseball already presents you.''
In his 15 starts at Single-A Greenville during the 2015 season, Kopech had a 2.63 ERA with 70 strikeouts and 27 walks in 65 innings. However, in July 2015, the 6-foot-3 righty was suspended 50 games for using Oxilofrine, a stimulant in violation of the MLB performance enhancing drug policy.
Via BaseballProspectus.com, the 19-year-old is ranked the Sox's second-best pitching prospect and fifth-overall prospect.
This content was written and produced by the editorial staff of Boston.com with no participation from the presenting sponsor.
Notable Red Sox rookie performances
[bdc-gallery id="463597″]